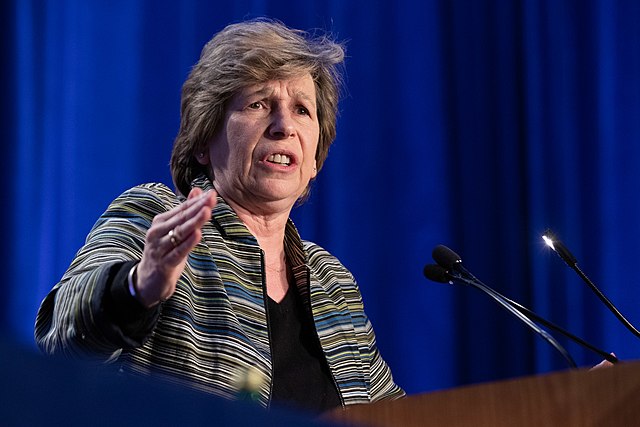 Teachers Union President Randi Weingarten Calls for Gun Ban
March 29, 2023
Breitbart News reports that American Federation of Teachers (AFT) President Randi Weingarten pushed a ban on an entire category of firearms, urging the U.S. to have the "courage" that Scotland and Australia showed in enacting their stringent gun controls.
"Today, we renew our call for common sense gun safety legislation, including a ban on assault weapons. This is an epidemic," Weingarten said, according to FOX News. "It's an epidemic that our great nation must solve. And how many lives will be shattered before we have the courage to do what Scotland did, what Australia did, what New Zealand did, what other great democracies do? We must solve this epidemic, and that's up to us."
The AFT partnered with Everytown for Gun Safety Support Fund, a prominent gun control lobby group, to "[call] on lawmakers to stand up to the gun lobby."
On February 7, Breitbart News pointed to an ABC/Washington Post poll which showed that the majority of Americans oppose an "assault weapons" ban. In 2019, the Associated Press reported that AFT joined with Everytown to oppose teachers in Florida having the option to be armed for classroom defense.