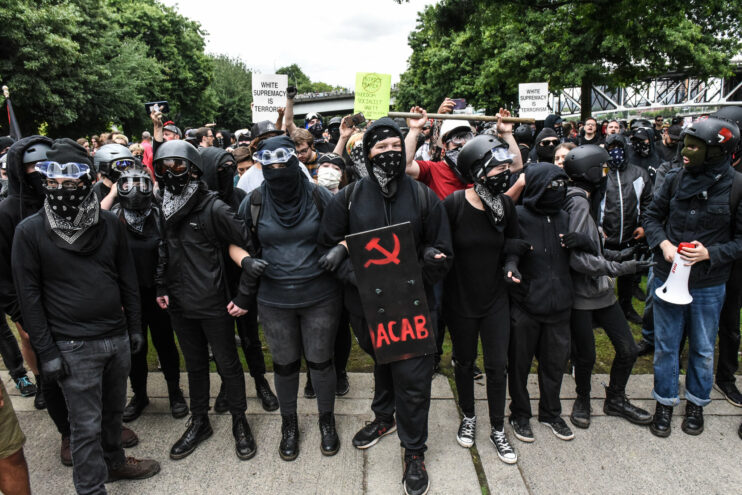 Five Antifa Suspects in Georgia Charged with Domestic Terrorism
December 19, 2022
Officials charged five suspects from the domestic terror group Antifa with domestic terrorism and other charges last Tuesday, according to Breitbart News, in connection with an occupation in Atlanta, Georgia.
"On Dec. 13, the Georgia Bureau of Investigation (GBI) launched a raid on the so-called autonomous zone at the site of the future Atlanta Public Safety Training Center," the Post Millennial reported late last week.
Members of Antifa and additional left-wing extremists from across the nation reportedly have gathered at the site over environmental concerns to halt construction of what they call "Cop City." According to journalist Andy Ngo, police found explosives at the site and that "militants tried to burn a man to death in a car."
Ngo reported the suspects were denied bail during their bond hearing, and shared a photo showing members of the group suspended from trees and standing on top of an overturned truck with a sign above them reading "No Forest, No Peace, Truck the Police."
"Yesterday, several people threw rocks at police cars and attacked EMT's outside the neighboring fire stations with rocks and bottles. Task force members used various tactics to arrest individuals who were occupying makeshift treehouses," the GBI wrote in a press release Wednesday.