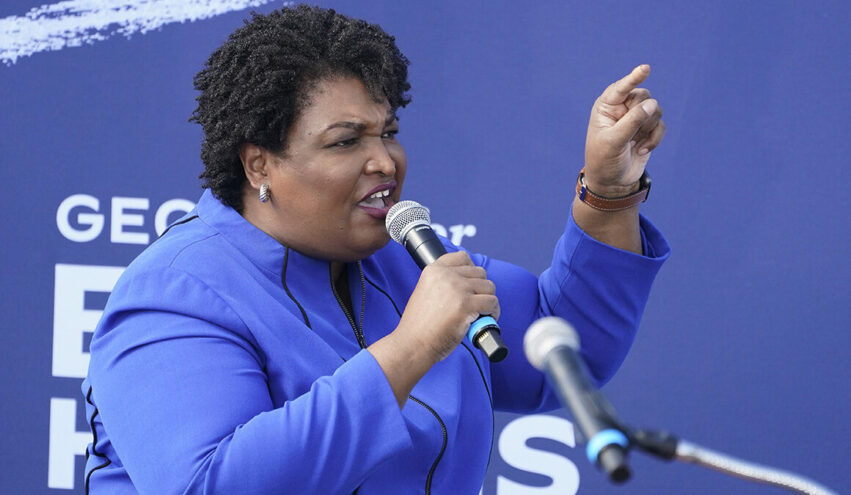 Stacey Abrams Outlines Her Plan for Democratic Domination
February 17, 2021
In an opinion piece in the Washington Post last week, failed Georgian gubernatorial candidate and Democratic power broker Stacey Abrams, laid out her plan for the perpetual political domination of the United States by the Democrat Party.
In "Our democracy faced a near-death experience. Here's how to revive it," Abrams slammed former President Trump and then listed the bills she wanted to see enacted by Congress and signed into law by President Joe Biden, including the "For the People Act," the "John Lewis Voting Rights Advancement Act," and the "Protect our Democracy Act." Predictably, she also wants statehood for the District of Columbia and "binding self-determination" for Puerto Rico.
"The future of democracy demands it," Abrams writes, but in fact she means the future of her power-mad party.
Breitbart News notes that "Abrams has become a deity for Democrats. So whatever Abrams does next—most likely, run for governor again in 2022—she will have the big blessing, and the bigger money, from Blue America."
She accomplished this by becoming, in the 2020 elections, what Breitbart News calls "a turnout machine" for the left. "So now we can see the simple genius of Abrams' strategy," writes Breitbart. "It's all about the numbers. All those pieces of legislation that she touted in the Washington Post are aimed at the same end: getting more people—specifically, more Democrats—to vote."