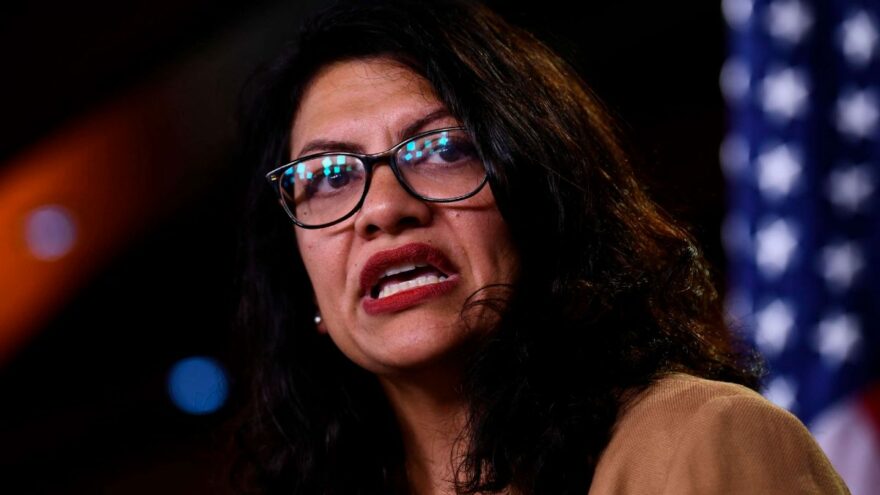 Squad Demands Racial Justice and Climate Activist Fed Chief
September 1, 2021
In a statement from radicals including some of the "Squad" Congresswomen, Reps. Alexandria Ocasio-Cortez (AOC), Rashida Tlaib (pictured above), Ayanna Pressley, Mondaire Jones, and Jesús G. "Chuy" García demanded that President Biden oust Federal Reserve Chair Jerome Powell, urging him to appoint a new chairperson focused on racial justice and climate activism.
"As news of the possible reappointment of Federal Reserve Chair Jerome Powell circulates, we urge President Biden to re-imagine a Federal Reserve focused on eliminating climate risk and advancing racial and economic justice," the statement read. The group said Biden's "consequential appointment" of someone to the Fed has the "potential to remake the composition of the Board of Governors."
The Squad members would prefer to have Biden appoint a person with a view towards "bold and decisive action to eliminate climate risk."
"To move forward with a whole of government approach that eliminates climate risk while making our financial system safer, we need a Chair who is committed to these objectives," the group added.
Powell, a Republican, has been on the Federal Reserve since 2012 and was eventually elevated to chair in 2018 by former President Donald Trump.