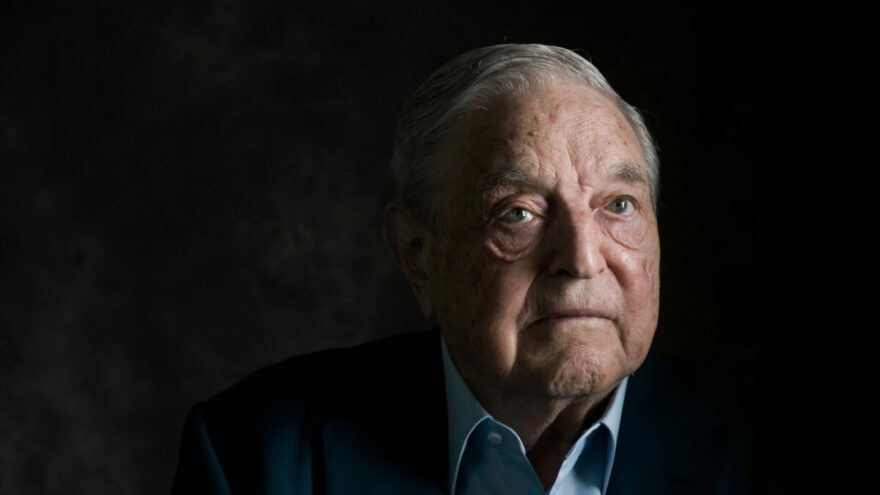 Soros-Linked Groups Behind Agenda to Stop Tracking Illegals
February 24, 2022
House Democrats are working with a number of open borders groups, many financially linked to left-wing billionaire financier George Soros, in an effort to eliminate all monitoring and tracking of illegal aliens in the United States, according to Breitbart News.
In a letter drafted by radical Reps. Rashida Tlaib (D-MI), Chuy Garcia (D-IL), and Ayanna Pressley (D-MA), the House Democrats complain about the Immigration and Customs Enforcement (ICE) agency's Intensive Supervision Appearance Program (ISAP) that monitors and tracks nearly 151,000 border crossers and illegals released into the U.S. interior while awaiting immigration court hearings. The Dems call the program "onerous surveillance" because it requires the subjects to wear ankle monitors and comply with mobile application monitoring.
The open-borders Democrats want a "de-escalation review" of ISAP with the goal of eliminating the tracking and monitoring.
A variety of open borders groups, some with financial ties to Soros, are behind the letter. One such group, Just Futures Law, is deeply embedded in the Abolish ICE movement and has partnered with Soros's Open Society Foundation.
Another organization with significant financial ties to Soros is United We Dream, whose activists are readily deployed amid amnesty talks in Congress to protest outside the U.S. Capitol and are a vital component of the Abolish ICE movement.