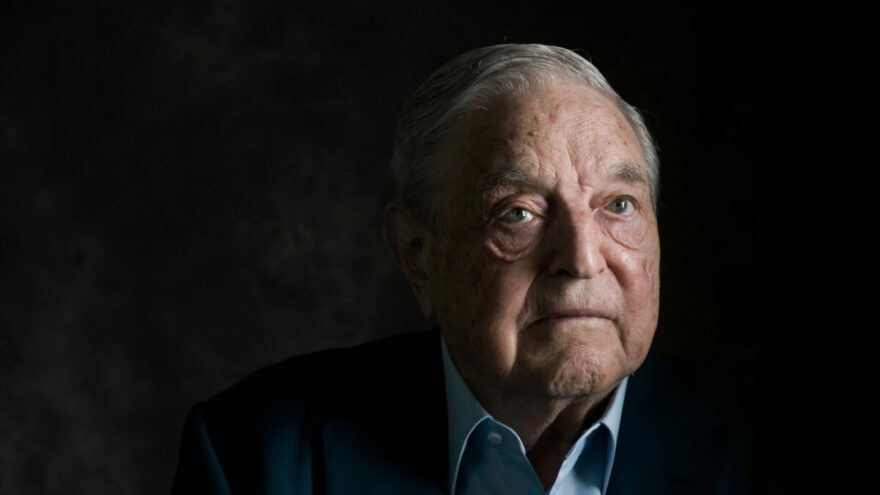 Soros Gave $659K to Loudoun Co. Prosecutor Seeking Jail for Dad
October 20, 2021
BizPac Review reports that billionaire leftist financier George Soros gave $659,000 to the Loudoun County, Virginia, prosecutor who is trying to jail the father whose daughter was raped by a man wearing a skirt thanks to the school district's transgender bathroom policy.
Scott Smith, the father of the ninth-grader who was raped in May, was photographed on June 22 being subdued by police during a school board meeting. He was handcuffed and dragged from the room after protesting during a discussion on proposed transgender policies. Smith lost his temper after the superintendent claimed that there had been no assault incidents by transgenders on school grounds.
Loudoun County Commonwealth's Attorney Buta Biberaj is one of a number of prosecutors in Virginia who have been backed by progressive mogul Soros, to the tune of more than $860,000, and adamantly supported ending mass incarceration in jails. She also has ties to Democrat state gubernatorial nominee Terry McAuliffe.
Biberaj defended her decision to transfer the 15-year-old boy accused of rape to Broad Run High School after the incident. He is accused of molesting a second student there. The unnamed attacker is now in juvenile detention awaiting a court appearance. He was originally charged with two counts of forcible sodomy and put on house arrest with an ankle monitor after attacking Smith's daughter.
"The idea that they would actually be seeking jail time, I'd guess in my 15 years the number of times I've seen that happen would be zero," Smith's attorney said.