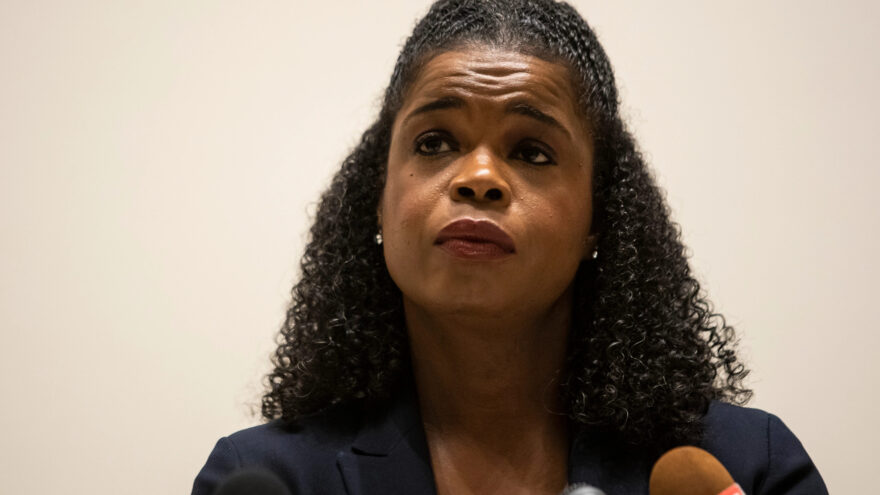 Soros-Backed Prosecutor Kim Foxx Not Seeking Re-Election
April 26, 2023
During a speech at the City Club of Chicago on Tuesday, Cook County prosecutor Kim Foxx, who nearly let disgraced actor Jussie Smollett walk scot-free, announced she intends to complete her term which ends in December 2024 but will not seek re-election.
Foxx came to public attention after stumbling through the prosecution of hate-crime hoaxer Jussie Smollett. Foxx's office first prosecuted Smollett before dropping the charges weeks later, and a review found Foxx and others in her office made multiple false statements about the case.
A judge then assigned a special prosecutor who charged Smollett with disorderly conduct over the police reports. The actor pleaded not guilty but a jury found him guilty on five of six charges in the case where he was accused of staging an anti-gay, racist attack on himself and then lied to Chicago police about it. He was acquitted on one count. He was released from the Cook County jail in March and is appealing his 2022 conviction for lying to police.
After Smollett was convicted last year, Foxx dismissed it as "a kangaroo prosecution."
Foxx also "dropped 25,000 felony cases," which included cases involving murder charges, during her tenure.
"In 2020, billionaire left-wing activist George Soros gave $2 million to a PAC backing Kim Foxx," Breitbart News reported.