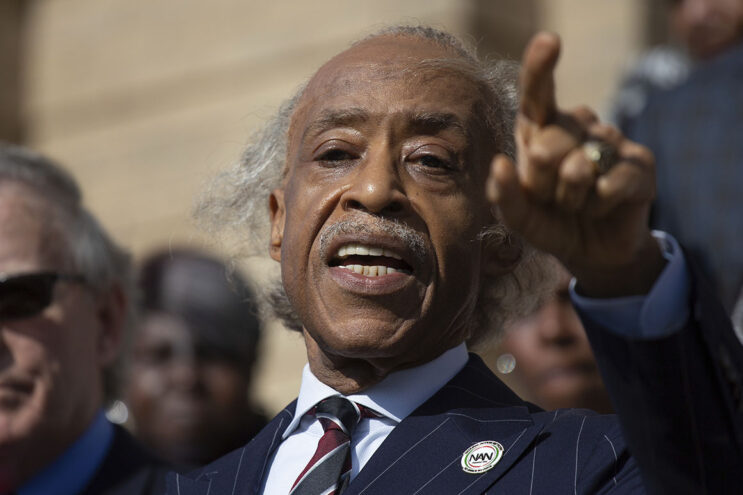 Sharpton Threatens McDonald's Over Racial Discrimination
May 1, 2023
In a letter to McDonald's CEO Chris Kempczinski sent on Thursday, the National Action Network, a non-profit civil rights activism group headed by race-hustling Rev. Al Sharpton, has warned it will "mobilize" against the fast food company unless it addresses accusations of racial discrimination.
"We find it appalling and inexcusable that McDonald's Corporation has not satisfied its differences with the Black community. There are lawsuits brought by Black franchises. Another brought by a Black former executive over racial discrimination from the highest levels," said Sharpton.
He added, "And let's not forget the $10 billion lawsuit brought by Byron Allen over the fact that Black-owned media did not get its fair share of McDonald's supersized advertising budgets."
"We are also outraged at the removal of John Rogers, a well-respected business leader for the Black community, from the Board of Directors. We unequivocally demand they immediately acknowledge and address these issues, or we will begin a national campaign around McDonalds. You cannot sell Black folks Big Macs and give us little justice."
Rogers retired from the board of directors in March 2023 after 20 years with the company. He retired alongside fellow board member Robert Eckert, who joined at the board at the same time as Rogers in May 2003.
"These retirements are consistent with the Board's commitment to ongoing refreshment that maintains an appropriate balance of continuity and institutional knowledge with fresh perspectives among Directors," McDonald's explained last month in a press release announcing Rogers and Eckert's retirement.