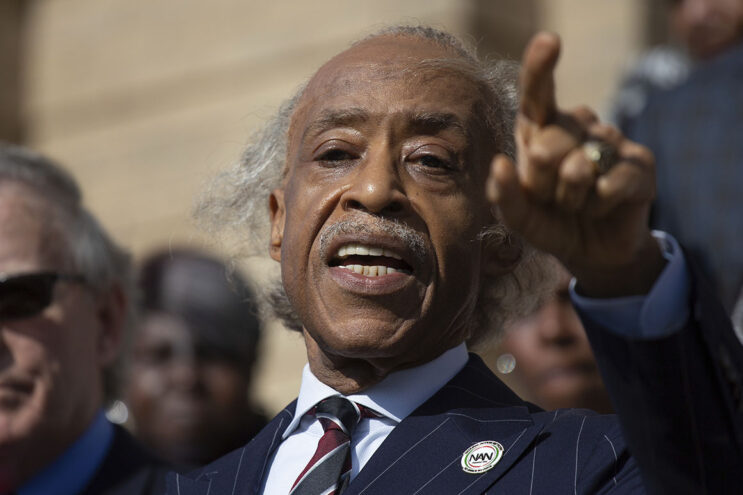 Sharpton: 'Baby Trump' DeSantis Using Race to Energize His Base
February 16, 2023
Wednesday on MSNBC's Deadline, lifelong race hustler Al Sharpton claimed falsely that Gov. Ron DeSantis (R-FL) is opposing the curriculum of an African-American AP history class because he is "Baby Trump" attempting to energize the far-right base for a presidential bid.
Discussing a Tallahassee protest, Sharpton said, "The rallying cry came from faith leaders, student leaders, a lot of students, hundreds of students and many civil rights groups really standing up saying they're not going to let this governor tamper with history. They're really talking about censorship here. And even though they said, no, we're doing black history, but they're being very selective, and they're really trying to tamp down parts of the story that points out the contradictions in American history and what we had to overcome. And it's not in a negative. It's to show the strength of people. You can't talk about American history without talking what about what blacks and women and the LGBTQ people went through. DeSantis wants to pivot his campaign for president. I call him Baby Trump. He wants to be Baby Trump and do it in a different way to pit us one against another."
This is outright projection, coming from a man who has made a lucrative career from using race to pit people against each other.
Sharpton added, "He wants to make a racial divide to energize a far-right base that his mentor and political daddy Donald Trump did to win the nomination and go on and run in the general election."
Trump never used race to energize a far-right base, and DeSantis is no race-monger either, unlike Sharpton and his network MSNBC. Neither is DeSantis "censoring" black history, which is required to be taught in Florida. What he opposes are the ugly lies of Critical Race Theory, which Sharpton knows full well is not unbiased historiography but insidious indoctrination designed to foment racial tension and resentment.