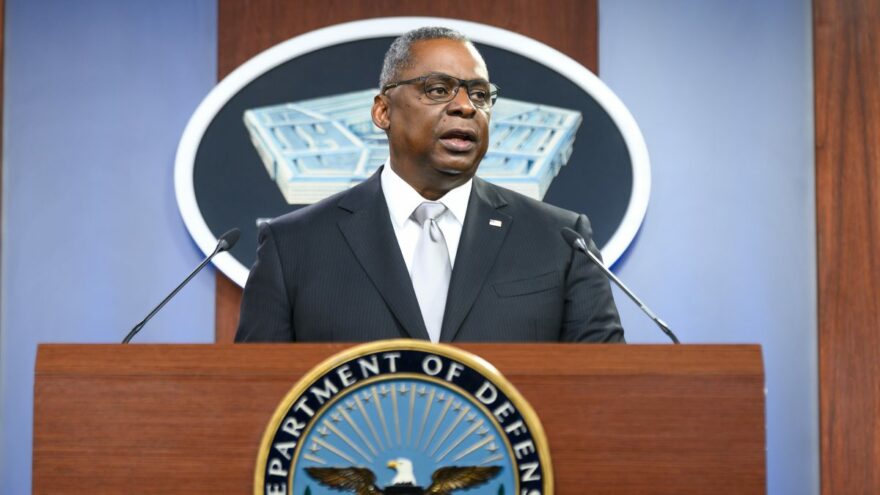 SecDef Austin Refuses to Testify on Afghanistan Debacle
September 15, 2021
Both Republicans and Democrats on the Senate Foreign Relations Committee, including chairman Bob Menendez, expressed mounting frustration Tuesday with the Biden administration after Secretary of Defense Lloyd Austin refused to appear before the Committee to answer questions about the botched withdrawal from Afghanistan, according to Breitbart News.
"I'm very disappointed that Secretary Austin declined our request to testify today. A full accounting of the U.S. response to this crisis is not complete without the Pentagon, especially when it comes to the complete collapse of the U.S.-trained and funded Afghan military," said Menendez.
The Pentagon issued a statement Tuesday claiming that Austin wanted to attend the hearings but was busy with other "commitments."
"I expect the secretary will avail himself to the committee in the near future, and if he does not I may consider use of committee subpoena power to compel him and others over the course of these last 20 years to testify," Menendez warned.
"There's questions that we really need to have answered, and it's disheartening that they declined to testify," added Sen. James Risch (R-ID), ranking Republican on the Foreign Relations Committee.
It's more than disheartening; it's suspicious. Considering the magnitude of the Biden administration's foreign policy debacle in Afghanistan, Austin's evasion speaks volumes.