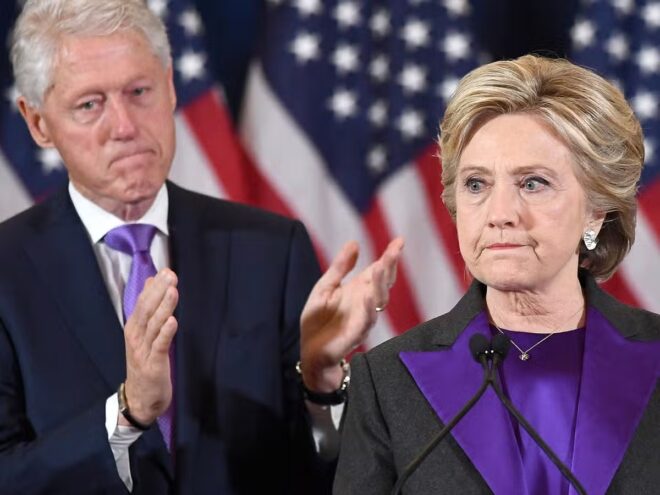 Schweizer: the Clintons Are Masters of 'Disaster Capitalism'
September 22, 2023
On the most recent podcast episode of The Drill Down, bestselling author Peter Schweizer noted that grifters Bill and Hillary Clinton "have turned [disaster relief] into disaster capitalism," and that their scandal-plagued Clinton Foundation is back in action with a plan to provide humanitarian relief to warn-torn Ukraine.
"The problem is that the Clintons have turned [disaster relief] into disaster capitalism," Schweizer said. "What we found is that the Clintons were doing a lot of relief work and then working with major corporations that wanted deals in countries that were having a war."
The largest single contributor to the Clinton Foundation in the 2010s was Ukrainian oligarch Victor Pinchuk, who made a five-year, $29 million commitment to the Clinton Global Initiative in 2008. That pledge was to fund a program to train future Ukrainian leaders and professionals "to modernize Ukraine," according to the Clinton Foundation.
Schweizer and co-host Eric Eggers explained that "for the Clintons, it's basically an 'iron triangle.' It's them collecting money through their foundation… and the poor people of the affected country, in this case Ukraine. Then, the third component are the major companies that want to get the inside track on sweetheart deals in a country that's at war. This is the iron triangle."
In short, Schweizer added, watch where the money raised and awarded for disaster relief in Ukraine winds up.