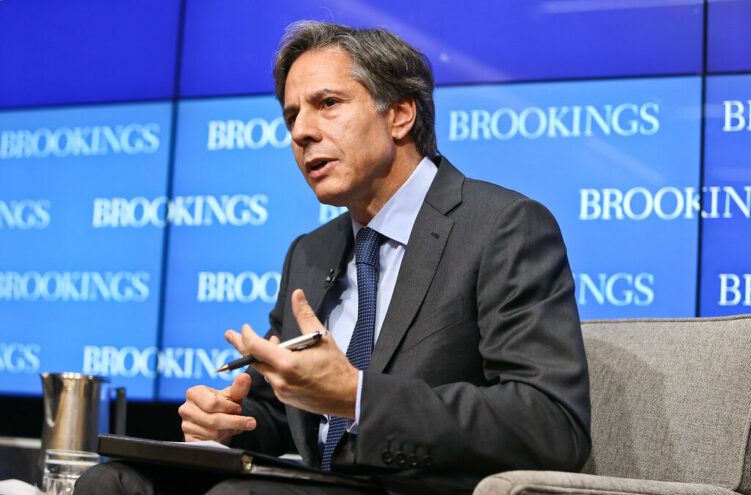 Schweizer Book Exposes Early Blinken Relationship With China
February 16, 2022
According to Peter Schweizer's exposé Red-Handed: How American Elites Get Rich Helping China Win, Antony Blinken ran a consulting firm prior to becoming Secretary of State that helped American universities legally balance Pentagon contracts and questionable Chinese funding.
Blinken became SecState following a confirmation hearing in which he stated he believed China was guilty of the genocide of the Uyghur people, but that America should have a "cooperative" relationship with the communist regime anyway. His tenure, notes Breitbart News, has been marked by passivity and submission toward China.
Blinken, Schweizer reveals, ran the University of Pennsylvania's Biden Center for Diplomacy & Global Engagement while helping establish WestExec Advisors, a "strategic advisory firm that offers unique geopolitical and policy expertise to help business leaders make the best decisions in a complex and volatile international landscape."
WestExec helped unnamed "research universities" "continue to provide capability to and remain a trusted partner of the USG [U.S. government] while pursuing commercial activities in China." The founding of the Biden Center resulted in a $40-60 million windfall of donations from China for UPenn.
Schweizer also details a 2012 incident in which Blinken encouraged the U.S. government to deny political asylum to a Chinese Communist Party defector who could have been a priceless intelligence asset for Washington. "Blinken reportedly halted the defection on fears that it would embarrass China on the eve of meetings with the Obama administration."
Thanks to Blinken, the defector is now serving a 15-year prison sentence for his attempt to escape.