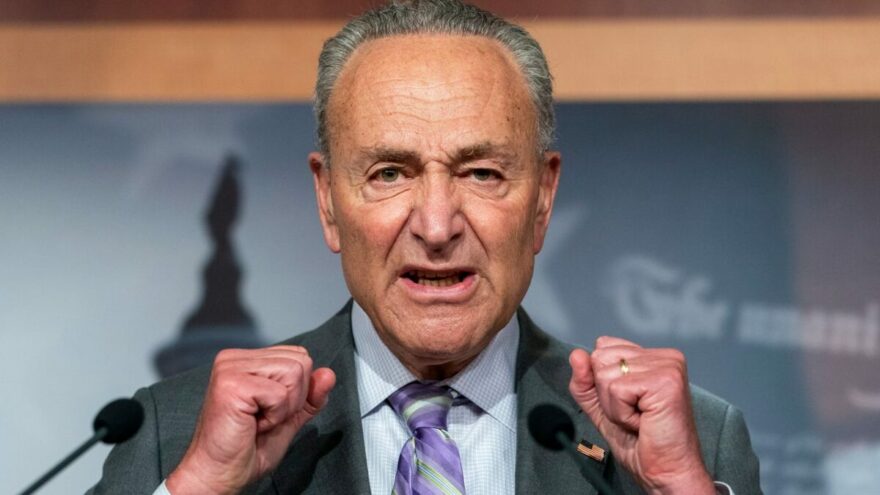 Schumer Warns Biden of Sliding Democrat Senate Prospects
October 28, 2022
In video captured at the airport in Syracuse, New York, on Thursday, Senate Majority Leader Chuck Schumer (D-NY) expressed his concerns to Clueless Joe Biden about losing key U.S. Senate seats.
In one exchange, Schumer focused on the Georgia U.S. Senate race between Republican Herschel Walker and Democrat Raphael Warnock, admitting that the seat may flip to the GOP. "The state where we're going downhill is Georgia. It's hard to believe that they will go for Herschel Walker," Schumer can be heard telling Biden.
Believe it, Chuck. Walker has taken a nearly 4-point lead over Warnock.
In another exchange, Schumer admitted the Democrats are "in danger" of losing the Pennsylvania U.S. Senate seat to Republican Mehmet Oz, though he downplayed John Fetterman's disastrous performance in the debate on Tuesday night.
"That seat. We're in danger of that seat," Schumer said. "It's close."
Close, maybe, but the gap is widening by the minute. An Insider Advantage poll showed that Oz now leads Fetterman by 3 points and growing.