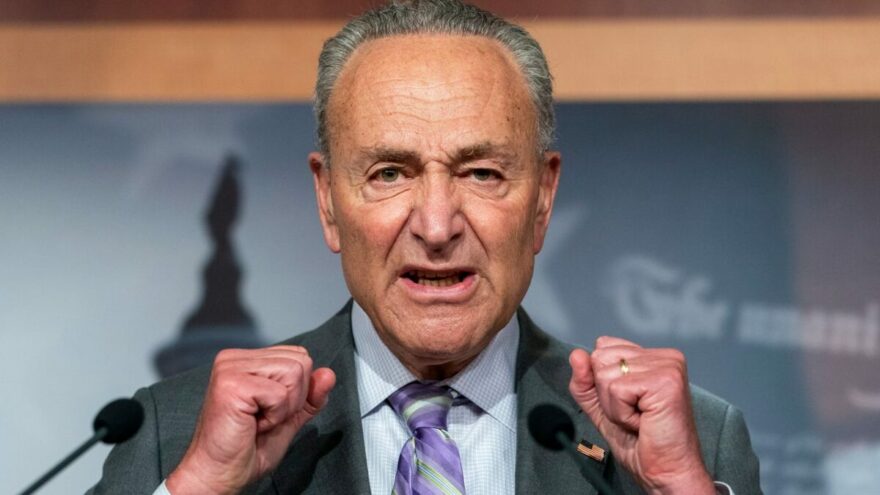 Schumer to Force Abortion Vote Despite Fragile Polling Data
May 5, 2022
Sen. Chuck Schumer (D-NY) announced on Thursday that the Senate will vote Wednesday on abortion legislation, via the Women's Health Protection Act.
This legislation "would enshrine abortion on demand and up-to-birth in federal law as well as void all state laws aimed at protecting the lives of the unborn."
On demand and up to the moment of birth.
"A vote on this legislation is not an abstract exercise," Schumer said. "This is as urgent and real as it gets. We will vote to protect a woman's right to choose, and every American is going to see which side every senator stands."
Yes, every American will see which senators support infanticide and which ones value life.
But polling shows that Democrats have failed to secure a majority consensus among voters to enact abortion legislation, a Wednesday Politico/Morning Consult poll revealed. Only 47 percent support codifying Roe v. Wade. Fifty-three percent of the electorate either oppose abortion legislation or have no opinion.
Additional Rasmussen polling revealed a plurality of voters (48 percent) approve of overturning Roe. Only 45 percent disapprove.
Americans are highly skeptical of left-leaning abortion policies, according to the Republican National Committee. Seventy-one percent want significant limits on abortion. Seventy-seven percent support banning infanticide. Eighty percent believe third trimester abortions should be illegal.
By a 20-point margin, Americans also oppose taxpayer-funded abortions, which Americans currently fund.