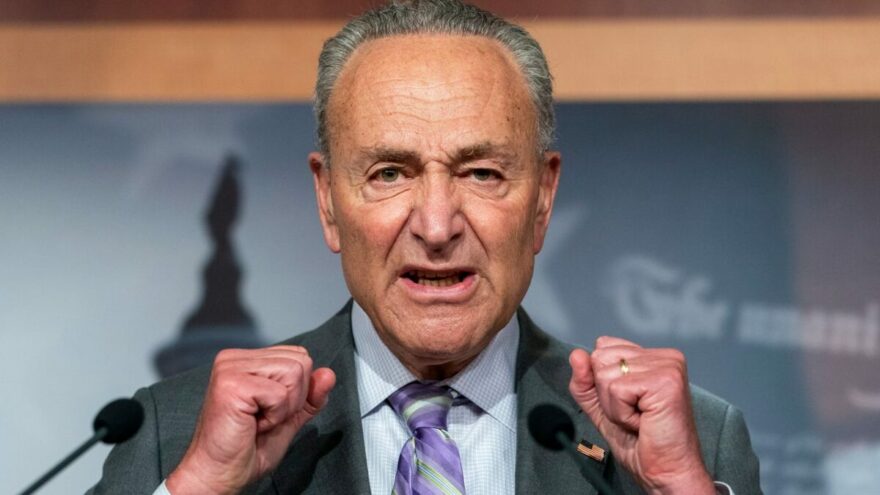 Schumer Refuses to Declare Confidence in DA Alvin Bragg
March 23, 2023
During a press conference on Wednesday, Democrat Senate Leader Chuck Schumer (D-NY) refused to state his confidence in Manhattan District Attorney Alvin Bragg, who is expected to indict former President Trump.
"Do you have confidence in Alvin Bragg?" one reporter asked Schumer, referring to Bragg's investigation into Trump for his alleged role in paying porn start Stormy Daniels hush money.
"Look, the bottom line is, as I said, it's premature to comment on what's happening, and we'll have to wait and see what he does," Schumer responded.
Trump thrust his possible indictment into the spotlight over the weekend after he spoke about "illegal leaks" from the Manhattan district attorney's office that purported he would be arrested this week.
"Here we go again — an outrageous abuse of power by a radical DA who lets violent criminals walk as he pursues political vengeance against President Trump," House Speaker Kevin McCarthy (R-CA) tweeted. "I'm directing relevant committees to immediately investigate if federal funds are being used to subvert our democracy by interfering in elections with politically motivated prosecutions."