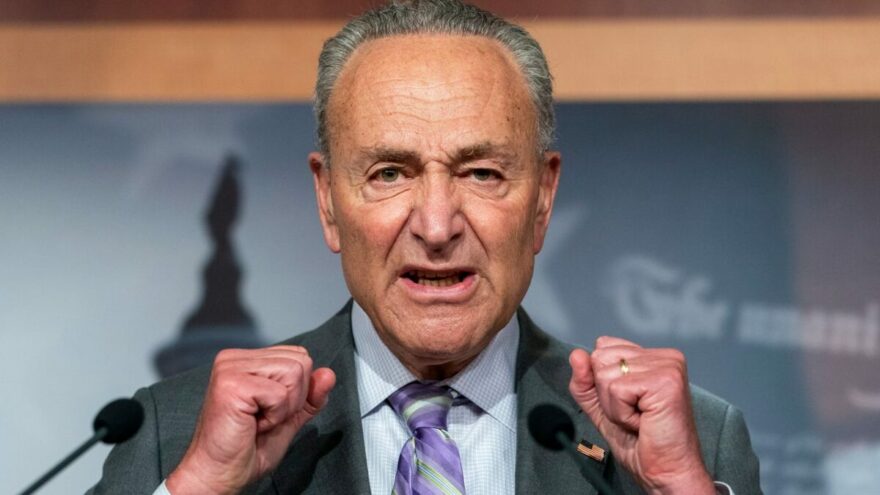 Schumer on Debt Deal: 'I'll Make Sure' Senate Moves Quickly
May 31, 2023
Sen. Majority Leader Chuck Schumer (D-NY) came out in support on Tuesday of the debt ceiling agreement between President Biden and House Speaker Kevin McCarthy (R-CA).
"I support the bipartisan agreement that President Biden has produced with Speaker McCarthy," he told reporters. "Avoiding default is an absolute imperative."
Schumer said he plans to move the bill quickly through the Senate upon House passage.
"Senators must be prepared to act with urgency" to pass the bill "before the June 5 deadline," because it "protects key investments that are essential for growing our economy."
"I'll make sure the Senate moves quickly," he added, calling the legislation a "responsible, prudent, and very necessary way forward."
Schumer's Republican colleague also supported the agreement between McCarthy and Biden. Sen. Mitch McConnell (R-KY) praised McCarthy for correcting the fiscal direction of the nation towards "sanity."
"Speaker McCarthy and House Republicans deserve our thanks," he told reporters Tuesday. "House Republicans' unity forced President Biden to do his job."