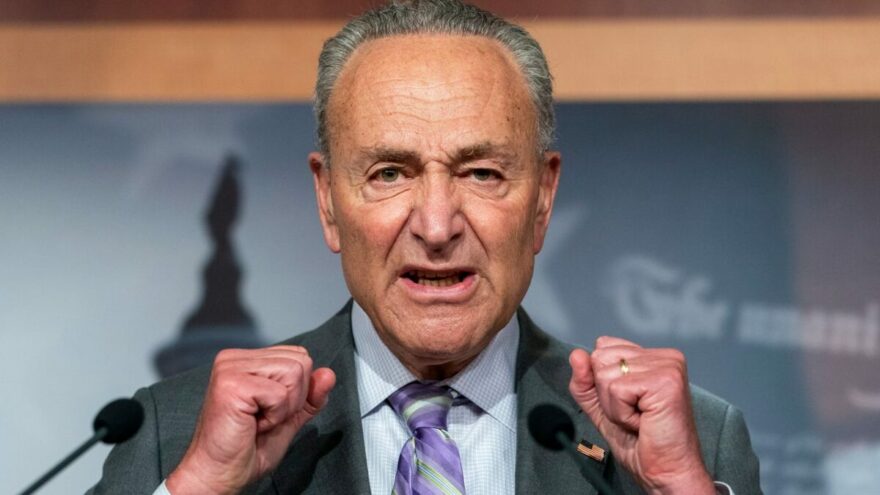 Schumer Expected to Replace Feinstein 'Sometime This Week'
April 18, 2023
Senate Majority Leader Chuck Schumer (D-NY) hopes to temporarily replace Sen. Dianne Feinstein (D-CA) from her post on the Judiciary Committee this week following calls to resign due to the 89-year-old's prolonged recovery from shingles.
"I'd like to do it sometime this week," Schumer said. "I spoke to Sen. Feinstein just a few days ago. She believes she will return soon. She's very hopeful of that and so am I," Schumer told reporters. "We think the Republicans should allow a temporary replacement until she returns."
"It's the only right and fair thing to do," he added. "That's the correct thing to do and we hope they will do it."
Schumer's move comes as some Democrats have called for her to resign in the wake of her recovery, as she has been absent from her post for over one month. Rep. Ro Khanna (D-CA) is among those calling for Feinstein's resignation.
"It's one thing to take medical leave and come back. It's another thing where you're just not doing the job," the Democrat said during an appearance on Fox News Sunday. "The reality here is the sense that you need to have a deference to these senators who served so long. How about a deference to the American people? How about an expectation that if you sign up to do one of these jobs, you show up?"