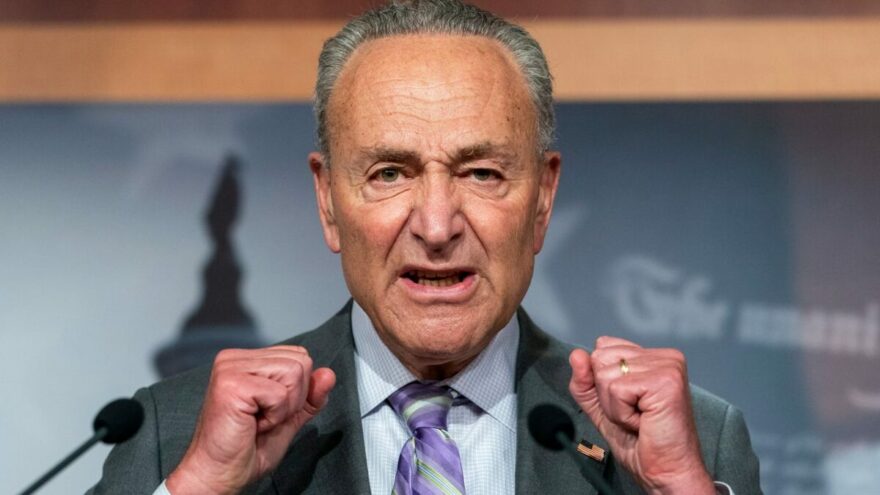 Schumer to Garland: Investigate TN GOP for Expelling Dem Reps.
April 20, 2023
In a letter to U.S. Attorney General Merrick Garland, Senate Majority Leader Chuck Schumer (D-NY) asked that the Department of Justice (DOJ) investigate Tennessee Republicans for expelling three Democrats who disrupted the legislature last month.
Legislators Justin Jones (D) and Justin Pearson (D) were expelled in March for colluding with gun protesters who invaded the Tennessee Capitol. Gloria Johnson (D), a third representative, only narrowly survived an expulsion vote because unlike her comrades, she didn't disrupt proceedings with a bullhorn. Democrats predictably pulled the race card to accuse Republicans of racism, since Johnson is white.
In the letter to Garland, Schumer joined Sen. Raphael Warnock (D-GA) and three others to demand that Garland investigate the GOP: "In light of this serious threat to our democracy, we urge you to prioritize all investigations into any violations of rights under federal law or the U.S. Constitution posed by the expulsions of the Tennessee legislators."
Remember when invading a capitol building used to be considered "insurrection" and the most heinous threat to democracy since the 9/11 attacks? Good times.