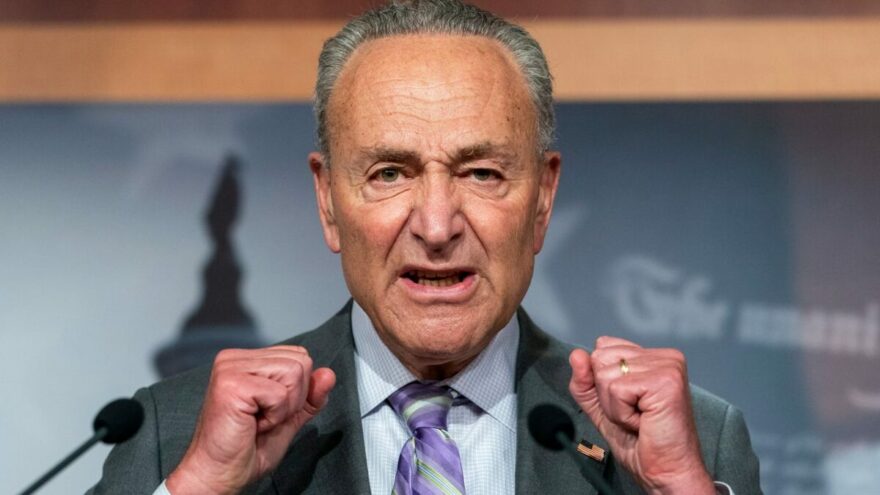 Schumer: Biden's Supreme Court Nominee to Get Prompt Hearing
January 27, 2022
In a statement released on Wednesday, Sen. Chuck Schumer (D-NY) vowed that President Joe Biden's Supreme Court nominee to replace Justice Stephen Breyer would receive a prompt Senate hearing.
"President Biden's nominee will receive a prompt hearing in the Senate Judiciary Committee, and will be considered and confirmed by the full United States Senate with all deliberate speed," Schumer's statement read.
During the 2020 presidential campaign, Biden promised to appoint a black woman to the Court. "I'm looking forward to making sure there's a black woman on the Supreme Court, to make sure we, in fact, get every representation," he said at the time.
Biden will select a nominee in the coming weeks to present to the Senate's Judiciary Committee, chaired by Sen. Dick Durbin (D-IL). Democrats will reportedly try and confirm Biden's nominee "in about a month or so."
Breyer's Wednesday announcement to retire from the Court comes as Republicans have the momentum to reclaim the House and Senate.