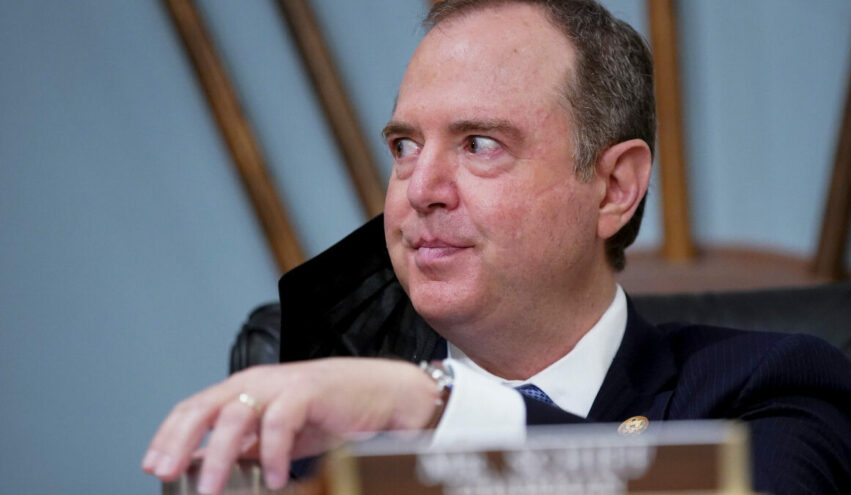 Schiff Mocked For Saying GOP Has No Impeachment Evidence
July 27, 2023
Democrat Congressman and inveterate liar Adam Schiff was blasted by conservatives on social media Wednesday after implying that Republicans want to impeach President Biden without any evidence.
"The Republican desire to impeach someone, anyone, no matter whether there's any evidence, just shows how they have descended into chaos," Schiff told FOX Business on Wednesday, referring to rumblings from members of the GOP that impeaching Biden over ties to his son Hunter's business dealings and alleged pay schemes is on the table.
But Schiff, the lead House impeachment manager against former President Trump, was widely mocked on social media for supporting the two impeachments against Trump as well as pushing the Russian collusion narrative. All three instances were predicated on lies.
"This coming from the man who said 'there is collusion in plain sight' about Trump!" former GOP Congressman Doug Collins tweeted. "What a joke!"
"Democrats impeached Trump for a PHONE CALL!!!!" conservative commentator Graham Allen tweeted. "We have evidence of bribery and we will not be silenced by KNOWN LIAR Adam Schiff."
"The pot calling the kettle black," former Trump adviser and longtime political operative Roger Stone tweeted. "Lying con artist Adam []Schiff must be prosecuted for treason. If it's Schiff flush it"
Schiff was censured by the House in June for pushing unproven claims that Trump's 2016 campaign colluded with Russia. He was the third member of the House to be censured since the turn of the century.