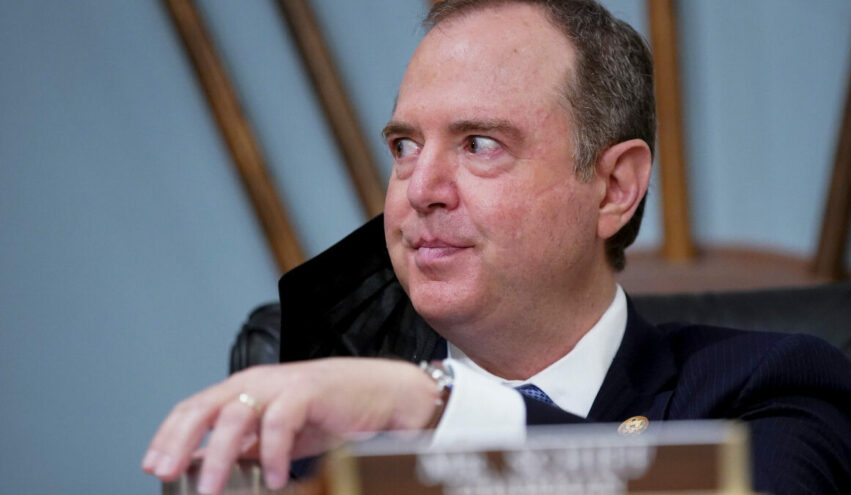 Schiff: GOP Rep. Jordan Going After DA Bragg 'Unprecedented'
April 18, 2023
Monday on MSNBC's All In, Rep. Adam Schiff (D-CA) said Rep. Jim Jordan's (R-OH) requests for testimony from Manhattan District Attorney Alvin Bragg and his hearing in New York today were "unprecedented" because Congress had no jurisdiction in local prosecutions.
Schiff said, "Jim Jordan took the circus out on the road. It just shows what a political stunt it is, and there is no legislative purpose involved. They're not only hurting their legal cause. But the really doing what they have done for years now, it's trying to serve as Donald Trump's criminal defense lawyers."
Guest host Ayman Mohyeldin asked, "Can you explain why exactly the Judiciary Committee does not have oversight over a local district attorney like Alvin Bragg?"
Schiff said, "Absolutely and I served as a federal prosecutor for almost six years. This is unprecedented. You never have a situation where the Congress of the United States decides that a local prosecutor is engaged in a case that Congress does not like so therefore Congress is going to investigate the prosecutor. That never happens because there is sets separation of powers and responsibilities. Local authorities have the power to enforce local and state laws and the Congress has no jurisdiction. They have no power to interfere with that."
Schiff is an inveterate liar and propagandist. His job is to make media appearances in which he deflects from the truth and crafts false narratives for the complicit mainstream media like MSNBC.