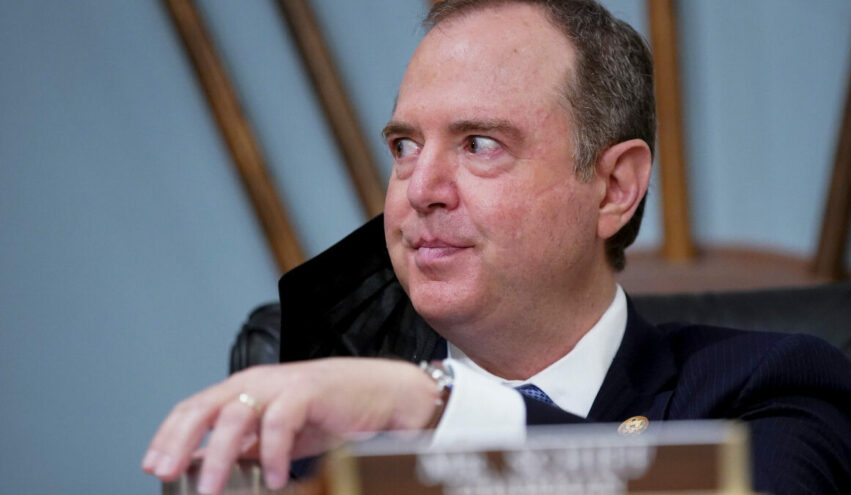 Schiff: GOP Falsehoods Putting People's Lives, Democracy at Risk
September 21, 2023
Wednesday on MSNBC's Deadline, Representative and inveterate liar Adam Schiff (D-CA) said he believed House Republicans were peddling falsehoods that are "putting people's lives at risk."
Discussing Attorney General Merrick Garland's hearing before the House Judiciary Committee, Schiff was asked if he had "words of wisdom for this DOJ workforce and FBI workforce now under unprecedented threat" of political violence.
Schiff replied, "Well, you know, we have seen a dangerous level of acceptance of the idea of political violence, which never was something people contemplated in this country, but I have all too much empathy for what the attorney general was talking about today because you see prosecutors under threat, you see grand jurors being threatened, you see judges being threatened."
He added, "Sadly, I think the members of Congress understand only too well this is the consequence of the falsehoods they are peddling. It is putting people's lives at risk. It is putting our very democracy at risk. And it just doesn't matter enough to them, which is really quite shocking, and they should know better because many of them are the subject of threats themselves, and so they have to understand the consequences of their words and actions."
False. In reality, the only political violence in the U.S. today comes from Schiff's party, which has normalized rioting, cancel culture, domestic terrorism in the form of the leftist shock troops of Antifa, and the violent targeting of conservative politicians and citizens. The clear and present danger to democracy today is not the milquetoast RINOs of the GOP but the totalitarian Biden regime and its supporters.