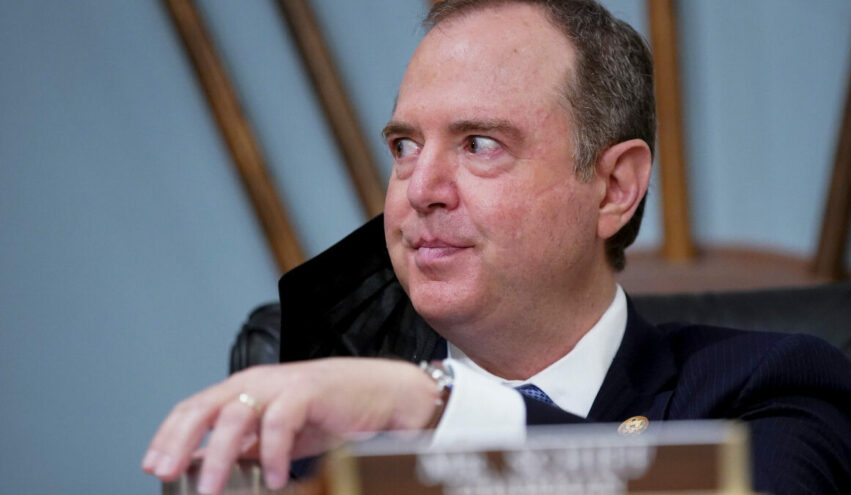 Schiff: 'Disarray' in the House GOP Will Cause Country to Go from 'Crisis to Crisis'
January 10, 2023
Friday on MSNBC's Deadline, propagandist Rep. Adam Schiff (D-CA) said the "disarray" during the process of choosing a Speaker is a harbinger for how Republicans will run the House.
Schiff said, "The business of the country needs to move forward. I am desperately concerned with all of the concessions that McCarthy has made to these hard-liners, all with the object of giving him the title of speaker without the powers to conduct that office, and I'm afraid it's a harbinger of what we're going to see, going from crisis to crisis. We may risk a default on our national debt. We may have prolonged government shutdowns. This group can, you know, essentially hold Kevin McCarthy hostage at any time."
He continued, "And so, I'm worried what it means for the country's future that there is such disarray within the Republican party… I'm a firm believer that we need at least two functional parties in the country. We don't have that at the moment. We have only one functional party. But I would like to see the Republican Party return to its roots of a party of a conservative ideology. Frankly, I would be happy if it became a party of any ideology. But right now, it's led by these chaos agents, and that just doesn't portend well for the next two years."
There isn't even one functional party, frankly. But at least the Republicans are merely dysfunctional; the Democrat Party is evil.