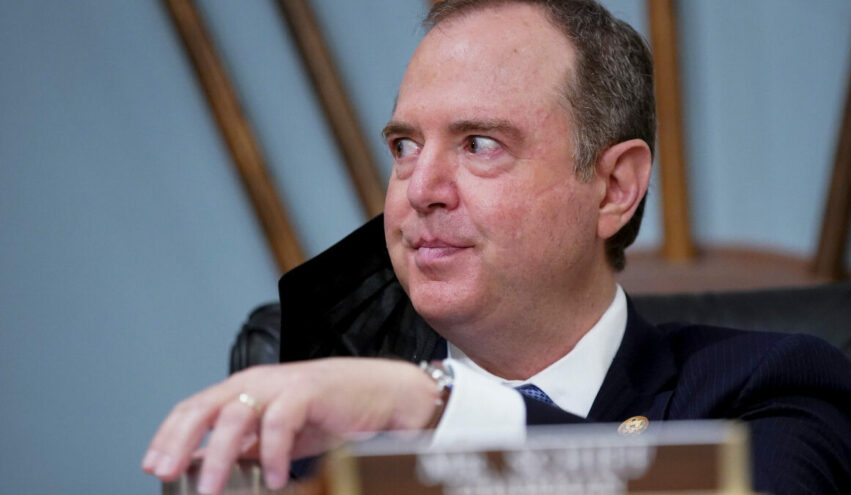 Schiff Confident Garland Acted 'Appropriately' on Trump Raid
August 22, 2022
Sunday on CNN's State of the Union, Rep. Adam Schiff (D-CA) said he was "confident" that Attorney General Merrick Garland took every precaution and acted appropriately in the investigation resulting in a raid of former President Trump's Mar-a-Lago residence.
Asked if he has "any concerns about the potential for this precedent, a search of a president's house, to be abused," Schiff replied, in part, "This is very serious business. When documents have those [classified] markings, it generally indicates that the source of information is very sensitive and that the documents itself were revealed, it could jeopardize that source. You would not only expose the information in the document, you would lose any future intelligence you might gain from the same source. So very serious business, and we want to get to the bottom of it."
The inveterate liar Schiff added, "In terms of the precedent, I'm confident Merrick Garland took every precaution, took every effort short of the search warrant to obtain those documents. If the public reporting is correct that Trump lawyers asserted in an affidavit that they had given all these documents up and the Justice Department had good reason to believe that wasn't true, then it justifies this means of getting the information, the execution of a search warrant. Yes, it's a very powerful precedent. At the same time, I'm confident that it was used appropriately given the circumstances."
Schiff and CNN are just going through the motions at this point, of spreading the propaganda that Trump is a national security threat and the raid was fully legal, constitutional, and necessary. Everyone in America knows this was a nakedly political attack to stop Trump from running in 2024 — and winning.