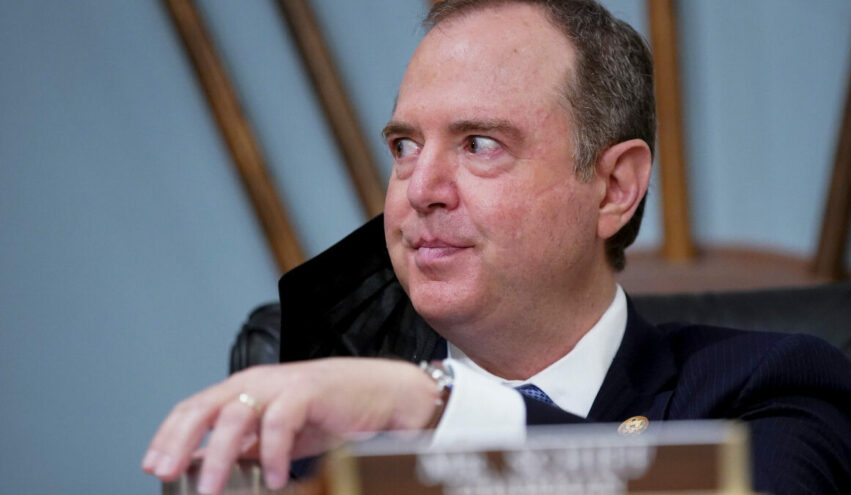 Schiff Announces $8 Million Fundraising Haul After Censure
July 6, 2023
Rep. Adam Schiff (D-CA), a top contender for the U.S. Senate race in California, revealed Wednesday his campaign raised $8.1 million in the second quarter of 2023.
Schiff, who is hoping to replace retiring Sen. Dianne Feinstein (D-CA), said the haul came from 144,000 unique donors and that the average contribution was $34. He now has $29.5 million in cash on hand.
Schiff's campaign touted a remark in Politico that "nothing so far comes close to Rep. Adam Schiff's record-breaking" $8.1 million, a massive figure that far surpasses any other candidate who has announced his or her numbers for the last quarter.
Schiff's growing war chest received a boost in the second quarter, when the House voted on party lines to take the extraordinary measure of censuring him for promoting for years the Big Lie that former President Trump's campaign colluded with Russia in 2016. Multiple federal investigations found no evidence of such collusion, though Schiff has never retracted his claims and embraced his censure as a "badge of honor."
Amid the House voting on the censure resolution, the inveterate liar whom Trump dubbed "Pencil Neck" appealed to his supporters in at least 20 fundraising emails and numerous social media posts, seeking their donations with statements like "we've already known that the GOP is completely unhinged and beholden to Donald Trump. Join me in fighting back."
Trump is the best thing that ever happened to these power-mad liars, enabling them to position themselves as bulwarks of democracy against a New Hitler.