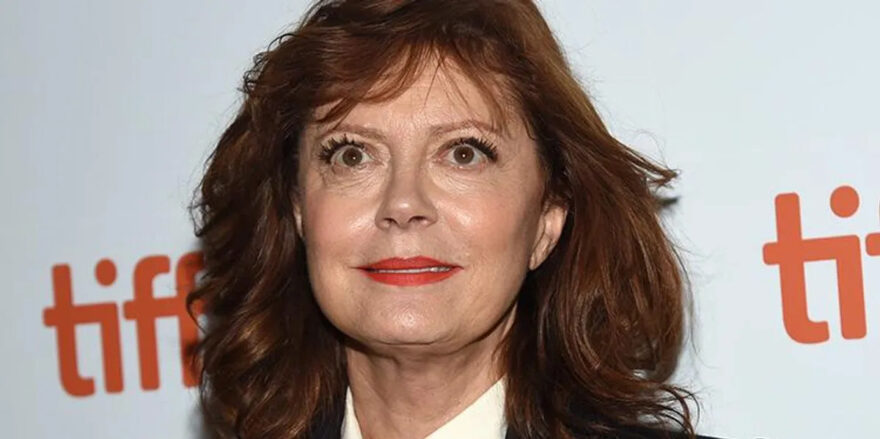 Sarandon Ignores Hamas Terror, Declares 'I Stand with Palestine'
November 6, 2023
Former actress and current activist Susan Sarandon took to X (Twitter) this week to reaffirm her support for the Palestinian people, conveniently making no mention of the Hamas terrorists who invaded Israel on October 7 and committed mass atrocities including rape, murder, and kidnappings.
"You don't have to be Palestinian to care about what's happening in Gaza. I stand with Palestine. No one is free until everyone is free," she tweeted, sharing a post from the Palestinian Feminist Collective.
In 2021 Sarandon added her support for supermodel Bella Hadid, who publicly accused Israel of "apartheid" and participated in pro-Palestinian protests.
"I stand with the Palestinian People fighting against the apartheid government of Netanyahu and pray for the Israeli people that they too, will enjoy peace," Sarandon tweeted at the time. "I also support @bellahadid for having the bravery to stand in solidarity with her people. That can be lonely."
Last month she joined Joaquin Phoenix, Cate Blanchett, Channing Tatum, Jessica Chastain, Andrew Garfield, and Kristen Stewart in publicly demanding a ceasefire in Gaza and Israel, saying the lives of both Palestinian and Israeli civilians must be protected.
In a letter to President Biden last month, the stars omitted any reference to Hamas and its campaign of slaughter of Israeli babies, children, and the elderly during their sick rampage on October 7th.