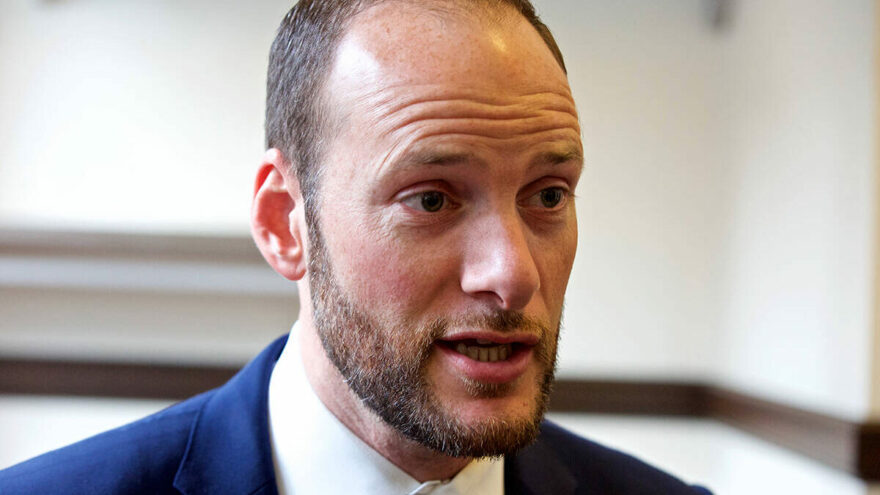 S.F. D.A. Chesa Boudin Opposes Mayor's Crackdown on Crime
December 21, 2021
At a news conference on Monday, radical San Francisco District Attorney Chesa Boudin came out against Mayor London Breed's new policy to expand police funding and declare a "state of emergency" in the crime- and drug-ravaged Tenderloin district downtown.
Boudin, the proud son of a convicted Weather Underground domestic terrorist, was elected in 2019 on a promise to pursue criminal justice reform, like his predecessor, George Gascón, the George Soros-backed prosecutor who is now D.A. in Los Angeles County.
Last Tuesday, far-left Mayor Breed surprisingly announced a new anti-crime policy, saying, "It is time for the reign of criminals to end. It comes to an end when are more aggressive with law enforcement & less tolerant of all the bullsh*t that has destroyed our city."
Boudin, Board of Supervisors President Shamann Walton, and Public Defender Mano Raju responded Monday, saying "We can't arrest and prosecute our way out of problems that are afflicting the Tenderloin. Arresting people who are addicted to drugs, jailing people who have mental health struggles, putting folks who are vending hot dogs or other food on the streets in cages will not solve these problems, and they are certainly not the only tools available."
Boudin doesn't care about the victims of crime in the Tenderloin or elsewhere in a San Francisco that has deteriorated into a savage wasteland under Democrat policies and a tolerance for criminal activity. Like the Democrat Party generally, he believes criminals are the real victims of crime, and that social justice is a more effective method of crime-fighting than policing is. Until he is removed from office, the law-abiding citizens of San Francisco will continue to suffer at the hands of coddled lawbreakers who are emboldened by Democrat delusions.