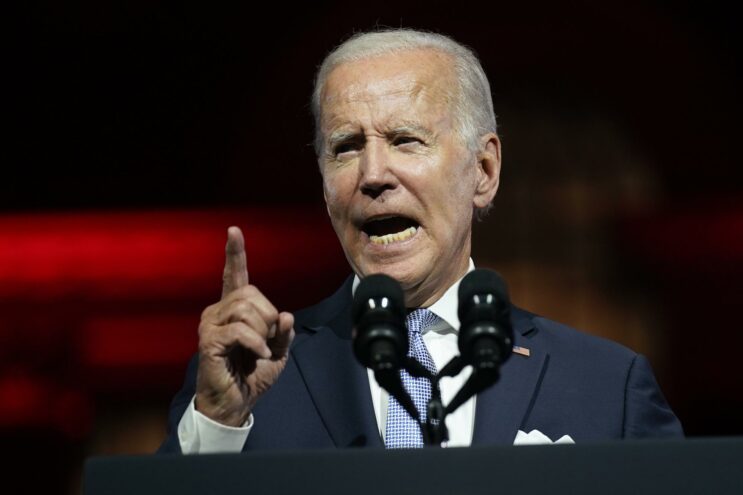 Rogan Blasts Biden: He's 'Been A Goof His Whole F***ing Career'
August 8, 2023
Podcast giant Joe Rogan slammed decrepit puppet President Joe Biden during a recent broadcast of his show over allegations of corruption that he faces over his alleged involvement in his son's business deals.
"Joe Biden's been a goof his whole f***ing career. He's always been a goof," the fearless Rogan said. "He's always been, he's been caught lying so many times, he's so full of s**. There's so much evidence that he's corrupt. Just undeniable evidence of corruption and the stuff with him and his son and then the guy who just testified that was business partners with Hunter who talked about all the different things that Joe was involved with."
"It's f***ing undeniable and the fact that they, that mainstream news is ignoring this, except for right-wing media is f***ing crazy," he continued.
Rogan also took aim at the investigations into former President Trump, saying that it was "like the actions of a banana republic."
"You take your political rival and you arrest him, and specifically, you charge him with things that you're f***ing guilty of. Like the the the documents, Like the classified documents. Biden's guilty of the exact same issue," Rogan said.