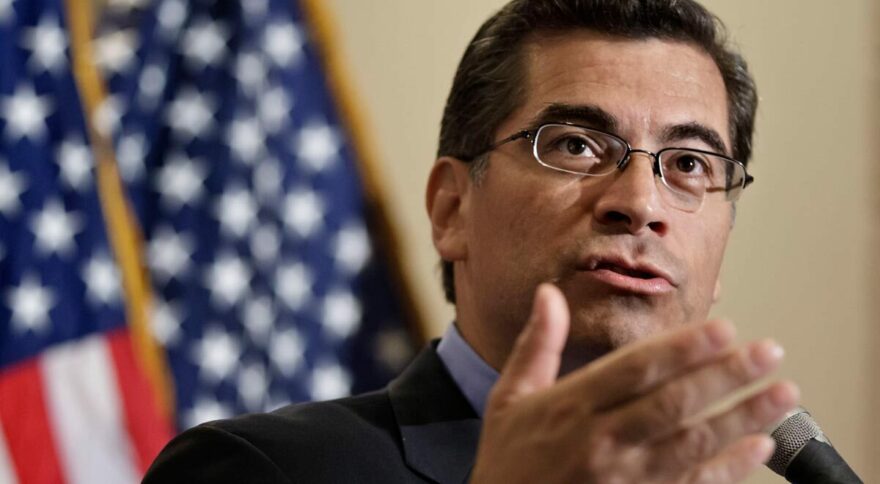 Reps. Blast Becerra for Race-Based Medical Misinformation
May 19, 2022
Reps. Jason Smith (R-MO) and Gary Palmer (R-AL) have blasted Health and Human Services Secretary Xavier Becerra for spreading "misinformation to the American people" about the government incentivizing doctors to provide race-based medical care.
"We write to express our deep disappointment with your testimony … where you twice denied the existence of a rule to incentivize physician practices to implement so-called 'anti-racism' plans," their letter states. "Rather than giving us answers about why your department is encouraging these prejudicial practices, you instead spread misinformation to the American people."
The letter comes after Becerra repeatedly testified before Congress that the federal government does not doctors to implement "anti-racism" policies in exchange for more government funding.
"The Biden Administration has decided to force doctors to implement a radical political ideology under the guise of improving patient care," Smith said in a press release. "The fact of the matter is that under this new rule, doctors will be forced to incorporate a political agenda into their practices that not only dismisses medical facts, but seeks to indoctrinate physicians. It speaks volumes that instead of defending this rule in public testimony, Secretary Becerra instead chose to deny its existence and obfuscate the truth. When it comes to health care, we need doctors focused on caring for patients, not on woke activism."
"Based on your on-the-record denials of this measure's existence, we are forced to conclude that you are either unaware of your own department's activity or intentionally obfuscating about this activity to hide a radical political agenda from the American people," the congressmen write. "Either action on your part is completely unacceptable."