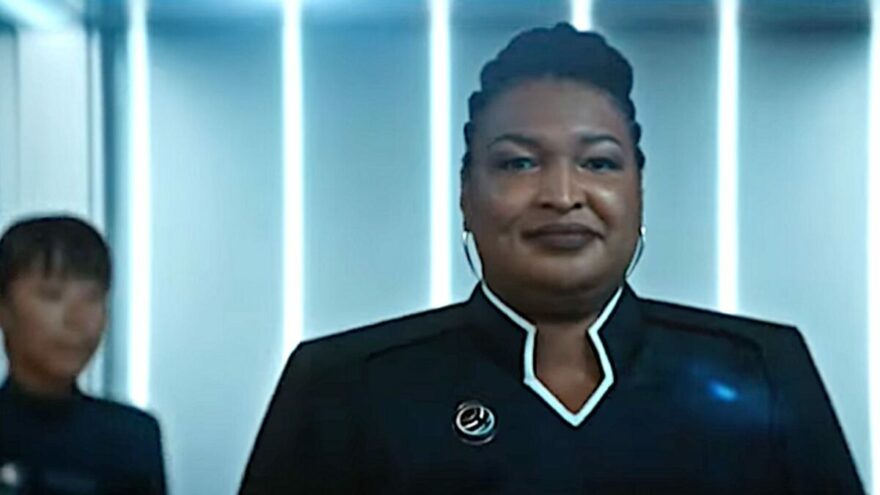 Report: Only 14% of Abrams' Donations Have Come from GA
July 20, 2022
It will surprise no one to learn that just over 14% of the money that Georgia Democrat gubernatorial candidate Stacey Abrams has received has come from inside the state, according to a report released Thursday from Axios.
The voter fraud enthusiast Abrams received $6.4 million from Washington, DC, as well as $10 million from the Hollywood elites in California. She has also received $3.6 million from New York and another $2.5 million from Delaware.
Only $7 million of the nearly $50 million that Abrams has received has come from her home state of Georgia, and of that $7 million, $1.5 million of it came from Fair Fight, an organization that Abrams founded.
Conversely, incumbent Republican Gov. Brian Kemp's campaign has raised only $31.5 million, but with $26 million, or 83%, coming from within the state. Kemp's press secretary told Breitbart News, "Stacey Abrams' campaign is bankrolled by out-of-state billionaires in California and New York and far-left radicals who want to bring the failed policies of Washington, DC, to Georgia."
He continued, "Governor Kemp is proud that an overwhelming majority of our campaign's funds come from our state, and he'll continue fighting to put Georgians and their families first."
And Abrams will always put Abrams first.