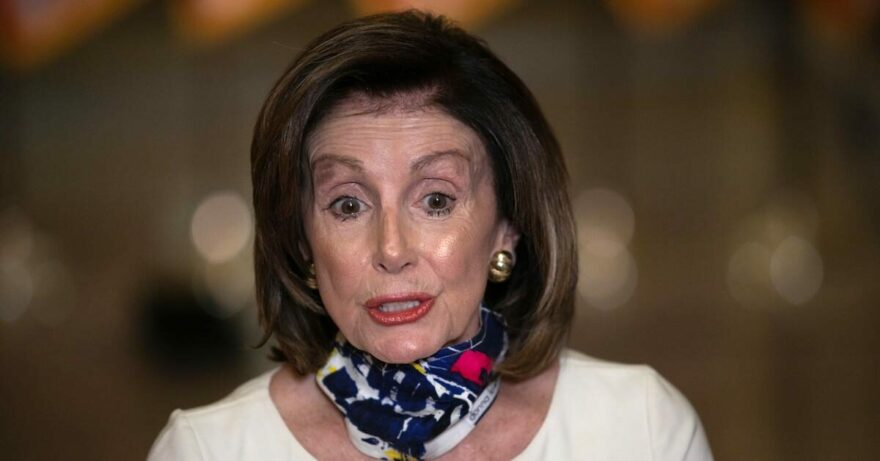 Report Details Pelosi's Lavish Lifestyle, Hubby's Drunk Driving
June 24, 2022
A Wednesday New York Times piece has exposed new details about the lavish lifestyle of corrupt House Speaker Nancy Pelosi, as well as her husband's checkered driving record.
On May 28, Paul Pelosi was arrested on suspicion of drunk driving. The incident sparked tragic memories of his past. In 1957, at the age of 16, Paul got behind the wheel of a sports car with his brother David. The car crashed, and David was killed; Paul was eventually exonerated of misdemeanor manslaughter charges.
About 20 years later, Nancy and Paul were on the way home from a barbecue with their children when their car flipped over in another wreck. Nobody was injured, and it was never discovered who was driving; they notably did not tell the Times who was behind the wheel.
The drunk-driving incident also illuminated details about the Pelosi's standard of living, which includes a $2.35 million Napa Valley villa, complete with a guesthouse, pool and vineyard. But according to former San Francisco Mayor Willie Brown, mentor/lover of diversity hire Vice President Kamala Harris, one wouldn't consider it a "palace," adding that "everybody in San Francisco now has a Napa place," or at least "everybody who can afford it."
As of 2022, the Pelosis have a net worth of around $135 million. Public service is a lucrative gig if you can get it.