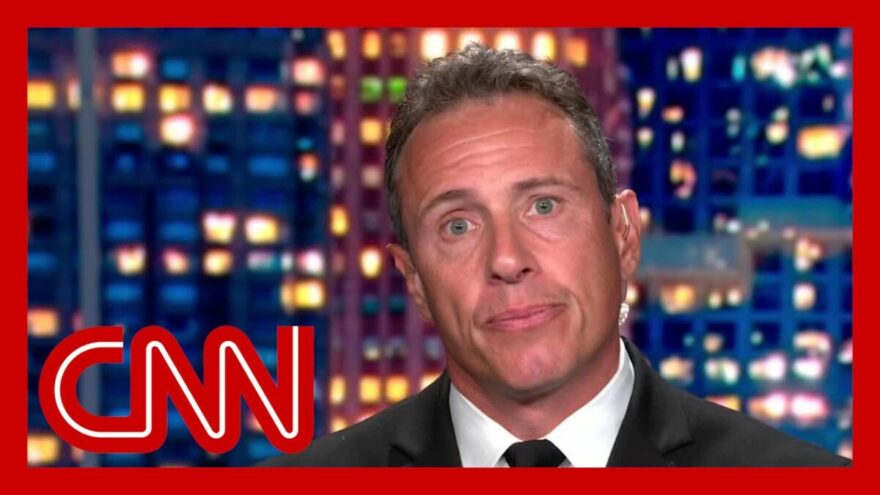 Report: Cuomo Brought Down by New Sex Assault Allegation
February 18, 2022
Breitbart News' John Nolte reports that propaganda outlet New York Times has published a detailed rundown of the ongoing collapse of CNN, including a new sexual assault allegation against blowhard former anchor Chris Cuomo.
Cuomo was fired in December by Jeff Zucker, CNN's disgraced former chief, who also was fired this month over his sexual relationship with a subordinate named Allison Gollust, who resigned on Tuesday. Zucker originally suspended Cuomo for not telling him the level of his involvement in aiding his brother, disgraced former Gov. Andrew Cuomo (D-NY), get out from under about a dozen sexual harassment allegations.
Then, prominent sexual harassment lawyer Debra S. Katz contacted Zucker's counsel on behalf of a woman who had worked with Cuomo at ABC News and claimed he tried to sexually assault her. Years later, as the #MeToo scandal gathered momentum, the Times says Cuomo reached out to this woman and offered her a bribe in exchange for her silence: "Mr. Cuomo proposed arranging a CNN segment about the company where she worked doing public relations. The woman tried to avoid any contact with Mr. Cuomo, but CNN ultimately broadcast a segment anyway."
"If this is true," Nolte writes, "CNN aired fake news to cover up an anchor's sexual assaults. Cuomo, who had already admitted to grabbing a woman's butt and was credibly accused of threatening a female CNN producer, denies he assaulted this woman."
According to the Times, it was this newest assault allegation that persuaded Zucker to finally fire Cuomo.