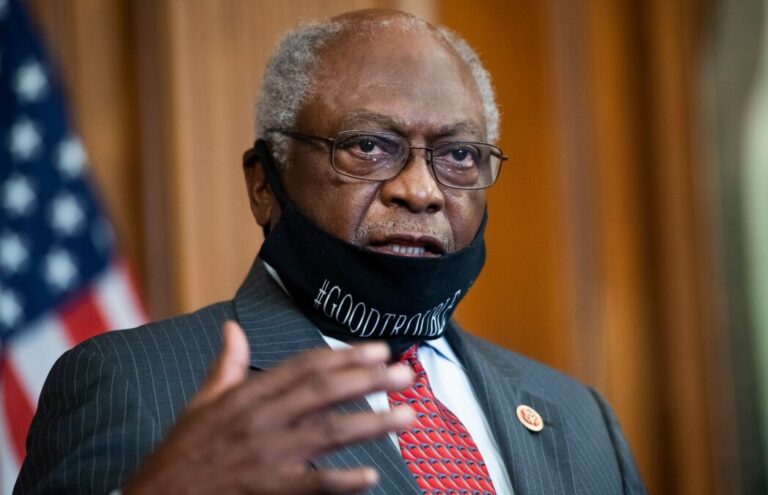 Report: Clyburn Showers Family With Thousands in Campaign $$
April 20, 2022
Fox News reports that House Majority Whip James Clyburn (D-SC) has reportedly given multiple family members over $200,000 in campaign cash in recent years.
Federal Election Commission (FEC) records show that five relatives of the number two Democrat in the House — two of his daughters, their husbands, and a grandson — raked in a big payday from his campaign expenditures.
Daughter Jennifer Clyburn Reed has taken in $45,000 under "consulting" and "campaign management fees" from July and December 2020, in addition to $62,500 in "office rent" paid to a limited liability company called 49 Magnolia Blossom LLC, which her husband Walter A. Reed owns. Payments were reportedly also made to Walter for $650 in May 2021 for "office maintenance lighting." The campaign's most recent payment to the LLC this past fundraising quarter was worth $7,500.
Another daughter, Angela Hannibal, has taken in more than $20,000 for truck rentals, canvassing, voter outreach, and catering between April 2018 to October 2019. Angela Hannibal's husband Cecil has also taken in about $70,000 for community and district outreach and travel reimbursements from the campaign committee.
Clyburn's grandson Walter A.C. Reed has received six payments totaling $21,000 from the campaign committee during the first quarter of 2022 for a "campaign management fee." Checks to his grandson date back to October 2021 and add up to $35,000.
Charity apparently begins at home for the Democrat leader.