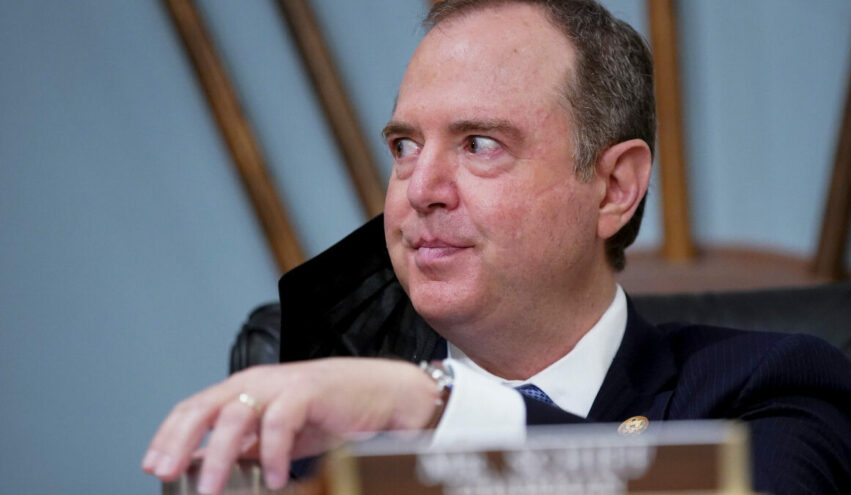 Report: Adam Schiff Covets House Speakership for Himself
April 15, 2022
According to Punchbowl News, inveterate liar Rep. Adam Schiff (D-CA) is making furious moves to succeed House Speaker Nancy Pelosi (D-CA) if she retires amid devastating midterm polling.
Schiff reportedly has already tried to convince his Democrat colleagues of his ambition, touting the millions in campaign funds he has raised. He also recently attended the New Democrats' retreat, which raised eyebrows among "several insiders [who] took particular notice" of his presence.
In 2018, the Los Angeles Times reported that Pelosi "has quietly been grooming potential successors, among them Rep. Adam Schiff." But other Democrats have also been eyeing the position, including Reps. Hakeem Jeffries (D-NY) and Steny Hoyer, the majority leader of the House.
Punchbowl noted several Democrats "also wondered if Schiff really wants to stay in the House or if it's just a stepping stone to bigger ambitions – such as running for Senate." The outlet added, "But we were told that the House seems more appealing at this moment for Schiff than the Senate."
For Schiff to become speaker, Democrats would have to keep the majority after the November midterms. Pelosi, the most unpopular congressional Democrat, would also need to retire, a move Pelosi insists will not occur.