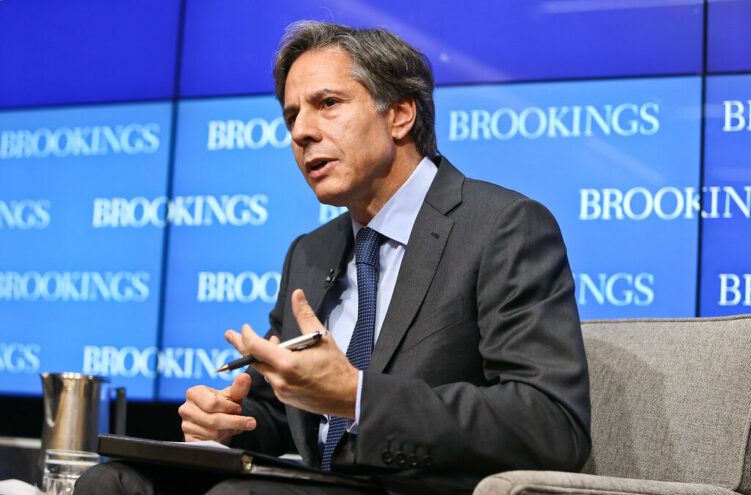 Rep. Mast Blasts Blinken on Afghanistan: 'We Don't Need to Hear Lies'
September 14, 2021
In the first congressional hearing on the botched Afghanistan withdrawal on Monday, Rep. Brian Mast (R-FL), an Army veteran and double amputee, blasted hapless Secretary of State Antony Blinken, telling him families of the killed 13 service members deserve real answers over what happened.
Mast queried Blinken about the leaked transcript that showed Biden pressuring Ghani to change the perception of the security situation in Afghanistan prior to the withdrawal of all U.S. forces.
Mast asked Blinken whether President Joe Biden tried to get then-Afghan President Ashraf Ghani to manipulate the intelligence because things were not going well. Blinken said "absolutely not."
Mast said the families of the 13 service members deserved honest answers. He held up each service member's photo and spoke about their lives, emphasizing each time that the "family deserves to know" if manipulated intelligence was "why everything went so wrong."
"I find it hard to believe that President Biden would do that without you being aware of this and these are things that we deserve to know better answers, have better hearings on this, I do not believe a word that you are saying on this," Mast continued.
When Blinken tried to respond, Mast cut him off, saying: "I do not wish to hear from you. I'm not yielding you a moment of time. I'm not yielding you a moment of time, I don't wish to hear your lies. I heard your lies when you stepped in front of the camera, I'm not listening..no one should hear your lies."