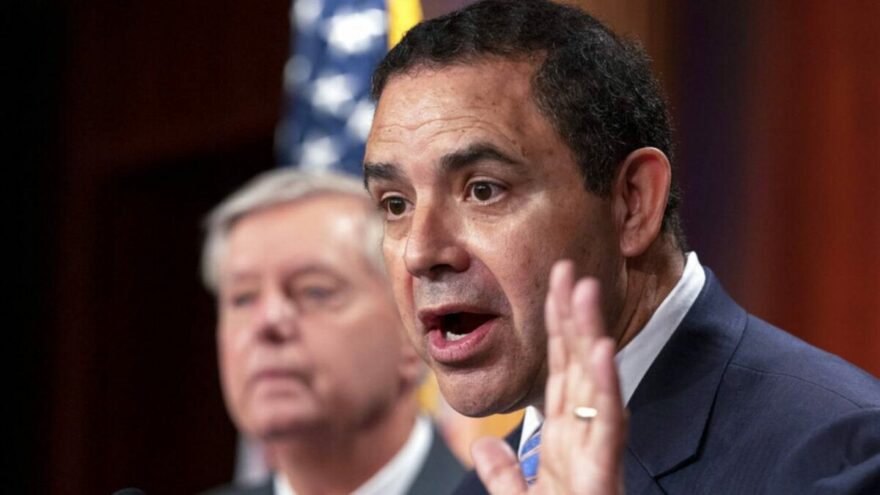 Rep. Cuellar Carjacked at Gunpoint in Washington, D.C.
October 2, 2023
White House Correspondent Laura Barrón-López reports that Rep. Henry Cuellar (D-TX) was carjacked at gunpoint in Washington, D.C., on Monday night.
Cuellar was "was carjacked at gunpoint tonight outside his apartment building in DC, multiple sources confirm to me," she stated.
An alert that was sent out in the area identifying the suspects as three black males: "Alert: Armed Carjacking Investigation at the intersection of K street and New Jersey Avenue SE. Taken was a white Honda CHR with TX tags [redacted]. Lookout for three black males wearing all black clothing."
An alert sent to congressional members said that the men held guns to Cuellar's head and also took his cellphone. The congressman, whose district is on the U.S. southern border, is reportedly safe.
Rep. Angie Craig (D-MN) was assaulted in an elevator at her Washington, D.C., apartment building back in February. D.C. Metropolitan Police said a couple of days later that they had arrested 26-year-old Kendrick Hamlin on a charge of simple assault.
Gee, if this keeps up, some Democrat lawmakers might even begin to rethink their pro-crime policy positions such as defunding police departments.