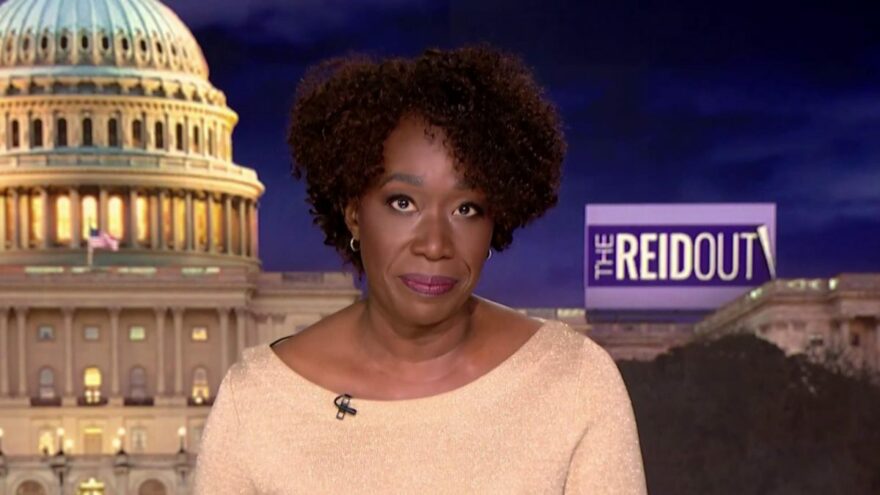 Reid Guest: GOP Speaking to 'Sick, Perverted 1/3 of Country'
September 16, 2021
Wednesday on MSNBC's The ReidOut, hosted by racist propagandist Joy Reid, Barack Obama's 2008 presidential campaign manager David Plouffe declared that Republican politicians were "speaking to their sick, perverted one-third of the country," which he claimed got "injected by Fox News and Sinclair and Breitbart."
After Reid smeared Republican Gov. Ron DeSantis as "a sociopath" who wants "to inflict death on schoolchildren," Plouffe said, "I think these governors, legislative leaders who have stood in the way of vaccinations, who belittled COVID, who don't want masks in school — here's the thing, we're basically two-thirds of the country in support of mask mandates in schools.
"So again, they're speaking to their sick, perverted one-third of the country, you know that gets injected by Fox News and Sinclair and Breitbart, all the stuff. Listen, I believe today, Joy, the only country that has a worse COVID outbreak than the United States is Mongolia. So if you can't make something of that politically as tragic as that is, maybe you don't deserve to be in politics."
If anyone is sick and perverted, it is the Democrat hate-mongers like this who have weaponized COVID to seize unprecedented power and then to demonize their political opponents as "bioterrorists" who should be targeted in drone strikes, as another MSNBC guest said recently.