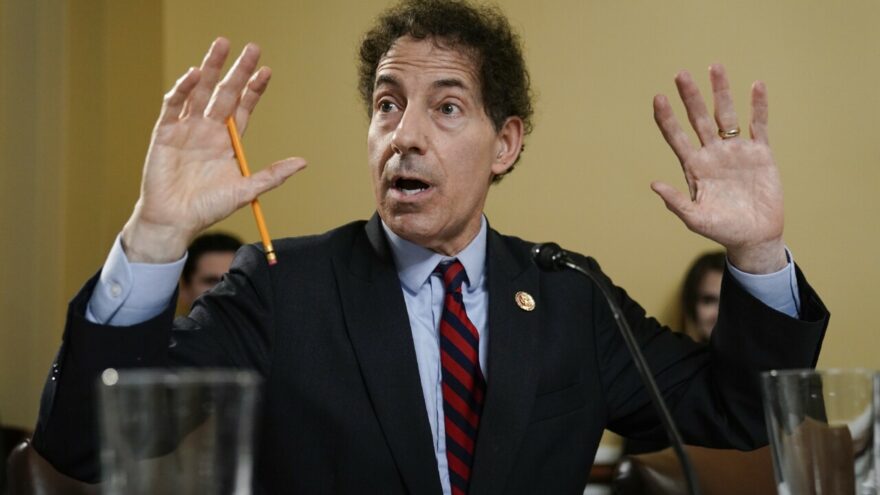 Raskin Throws 'Tantrum' Over Lack of Copy of Hunter's Laptop
April 7, 2023
Ranking member of the House Oversight Committee Jamie Raskin (D-MD) threw a "tantrum" on Thursday because he has not received a copy of Hunter Biden's abandoned laptop after House Democrats were in the majority for two years.
Even though Democrats refused to admit the emails on the laptop were authentic for over a year after initially reported in October of 2020, Raskin is now scolding his colleague Rep. James Comer (R-KY), chair of the Oversight Committee, for not providing a copy to him.
"Rather than provide the Minority with equal access to this drive, you have directed us to obtain the information from other sources — including from a questionable public website or from John Paul Mac Isaac, the owner of the computer repair shop that allegedly obtained Hunter Biden's laptop," Raskin complained in a letter to Comer.
"Instead of throwing a tantrum about the Committee's oversight, Democrats' time would be better spent continuing to coordinate with the Biden family to come up with a believable explanation for what the bank records continue to show," Comer replied in a Thursday press release. "As we continue to work to uncover the truth, we will be undeterred by Ranking Member Raskin's antics."