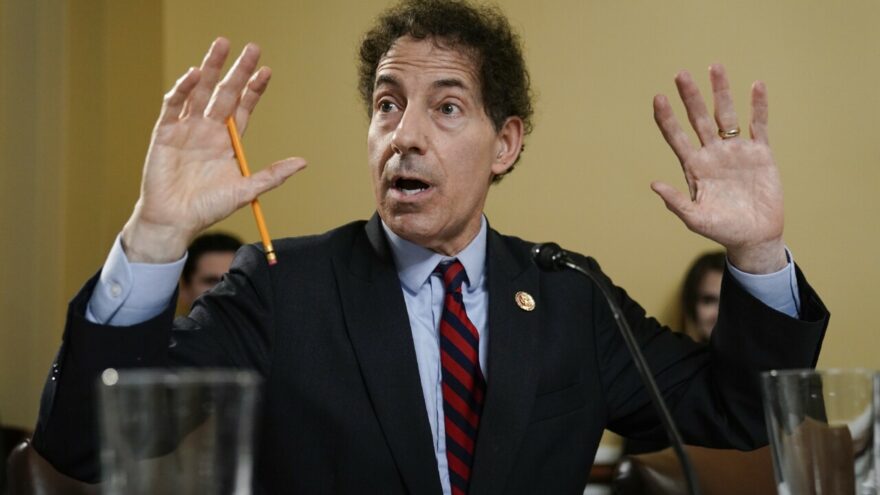 Raskin: GOP Senators 'Regret' Voting Not to Impeach Trump
June 9, 2023
Thursday on MSNBC's Deadline, Rep. Jamie Raskin (D-MD) said Republican senators regret voting against impeaching former President Trump.
Raskin said, "Well, I remember during the impeachment trial, speaking with a number of the Republican senators and telling them that they needed to vote to convict out of loyalty to the Constitution, out of concern for the republic because of the oaths they had sworn as senators to uphold and defend the Constitution against enemies foreign and domestic and because of oath they took as jurors. But if that didn't matter, they had to do to it protect their party because Donald Trump would destroy their party as well as everything that he gets involved with. And of course, seven Republican senators crossed over and voted with 50 Democrats for a 57-43 vote to convict. That wasn't enough."
He added, "I think a lot of these Republican senators have lived to regret their decision to act in a cultish and sycophantic manner. Republicans are thinking they'll have to double down their investment in the Trump family. Perhaps others are saying maybe it is time to detach themselves. There is certainly a bunch of Republicans jumping into the presidential race. But at this point, the party itself does behave very much like a religious cult where everybody accepts whatever the leader tells them."
Besides the fact that this is hardly true of the GOP, it does describe the Democrats under Barack Obama, whom they worshiped like a Messiah.