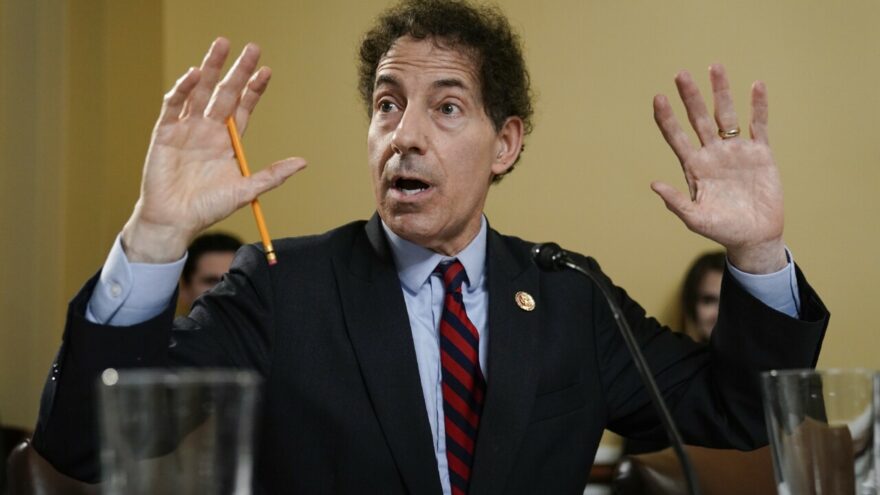 Raskin Dismisses Bank Records Evidence in Biden Probe
August 10, 2023
Fox News reports that Rep. Jamie Raskin, top Democrat on the House Oversight Committee, dismissed Chairman James Comer's Wednesday morning release of bank records that appear to show Hunter Biden was paid millions by Eastern European oligarchs.
The 19-page memo, which provides screenshots of redacted financial records, says millions of dollars in payments came from Ukrainian energy company Burisma Holdings, Russian oligarch Yelena Baturina and Kazakhstani oligarch Kenes Rakishev.
The records also suggest Joe Biden attended dinners with Baturina, Rakishev and a representative from Burisma while he was vice president.
But Raskin suggested the Republican Comer failed to prove any wrongdoing on President Biden's part.
"Committee Republicans have once again released information on financial transactions that do not involve the president. Instead, they rehash the same Hunter Biden business dealings that congressional Republicans identified at least three years ago," Raskin said. "The evidence released since then — including the testimony of witnesses called and interviewed by the Republicans and the records reviewed as part of Chairman Comer's probe — have all clearly established that President Biden was not involved in his son's business dealings."
Raskin's assertion is known as gaslighting. No one in America who isn't a far-Left ideologue believes Joe Biden was not involved in his son's influence-peddling.