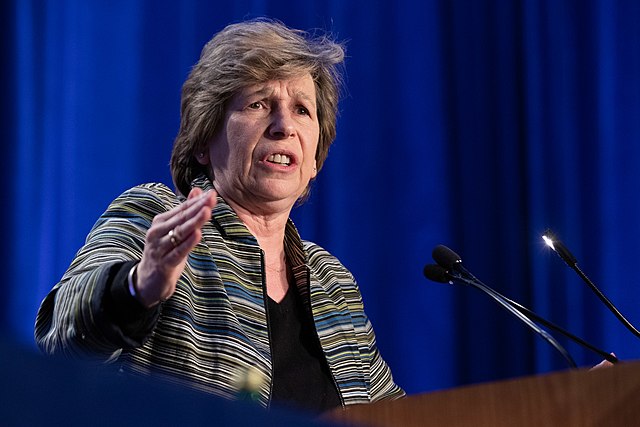 Weingarten Attack on DeSantis Over Education Backfires
August 24, 2023
Critics slammed American Federation of Teachers president Randi Weingarten on Thursday after she attacked Republican Gov. Ron DeSantis during the GOP debate on Wednesday, claiming he was a "disaster" on education in Florida.
"DeSantis has been a disaster on education. They're banning history, they're banning books, banning AP psych, and have a terrible teacher shortage. Nobody should be taking advice from him on schools," Weingarten posted on X (formerly Twitter).
Critics quickly pushed back on Weingarten's claim, noting that she tried to keep schools closed throughout the COVID-19 pandemic.
Florida GOP Vice Chairman Evan Power reacted to Weingarten's claim and said she had been a "disaster for education." He wrote, "She wanted kids locked out of schools and forced to wear masks. The learning losses start and end with her."
"The people who banned *school* don't get to talk about this," another wrote in response to Weingarten.
"This tweet brought to you by the lady who enthusiastically supported banning…checks notes…school itself," author and podcast host Mary Katharine Ham wrote.
"She's still mad she couldn't force Florida schools to close and she only got to hurt poor kids in blue areas," Karol Markowicz responded.