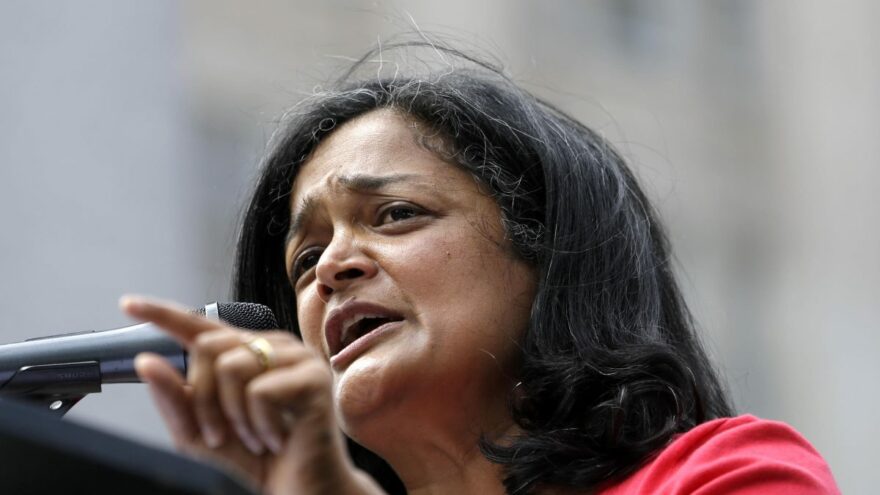 Radical Rep. Jayapal: Vulnerable Dems Are My 'Best Friends'
September 23, 2021
In a recent appearance on CNN, radical Rep. Pramila Jayapal said vulnerable House members are her "best friends" and have been instrumental in trying to jam through the $3.5 trillion radical reconciliation and infrastructure packages.
Asked what "moderate" Democrats are standing in the way of passing the more radical parts of Biden's agenda, Jayapal replied, "The speaker [Nancy Pelosi] has been terrific. We have been working very closely with the speaker. The speaker wants to get this whole thing done, she's working to get this whole thing done…]
"And so when we talk about what this bill is about, I just want people to understand that almost every single one of these priorities we have actually worked with those people that are in the most vulnerable districts, what you would call "moderates," they have been some of our best friends, people like Susan Wild and Cindy Axne and Conor Lamb…," Jayapal continued.
"It has been a great pleasure to work across the caucus with some of the people in the most vulnerable districts who really do chafe sometimes when they hear it being described as moderates," she concluded.
National Republican Congressional Committee spokesperson Mike Berg put the video clip on social media and told Breitbart News, "There is no such thing as a moderate Democrat. Vulnerable Democrats are working hand in hand with their socialist colleagues to ram through the biggest tax hike in decades."