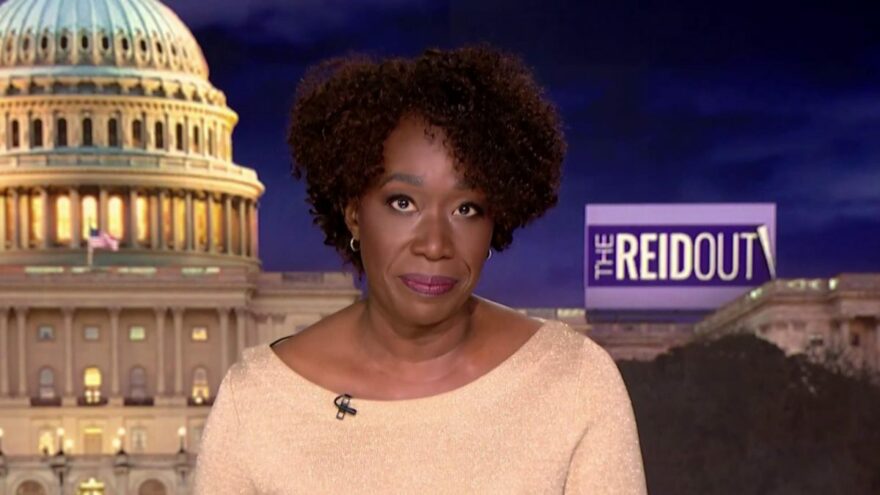 Racist Propagandist Joy Reid's MSNBC Ratings Collapsing
June 29, 2021
Breitbart News reports that Joy Reid, racist hostess of MSNBC propaganda outlet The ReidOut, had her worst week ever from June 14-18, setting new viewership lows among both total viewers and the key news demographic coveted by advertisers.
"The ReidOut" averaged 1.2 million total viewers for its smallest audience since the far-left program began in July 2020, when Jew-hating conspiracy theorist Reid was chosen to fill the vacancy left by Chris Matthews' sudden retirement.
Reid's struggling program also had its worst turnout among the crucial news demo of adults age 25-54, averaging only 149,000 viewers in the category that helps keep the lights on. The show finished the week as the No. 29 program in cable news among demo viewers, finishing behind 15 different Fox News offerings, five different MSNBC shows, and even eight programs from rival fake news network CNN.
Breitbart's John Nolte notes correctly that a significant problem for The ReidOut is that "joyless Joy Reid has no charisma, isn't terribly bright, is a painfully predictable ideologue, vindictive, and an intolerant bigot."