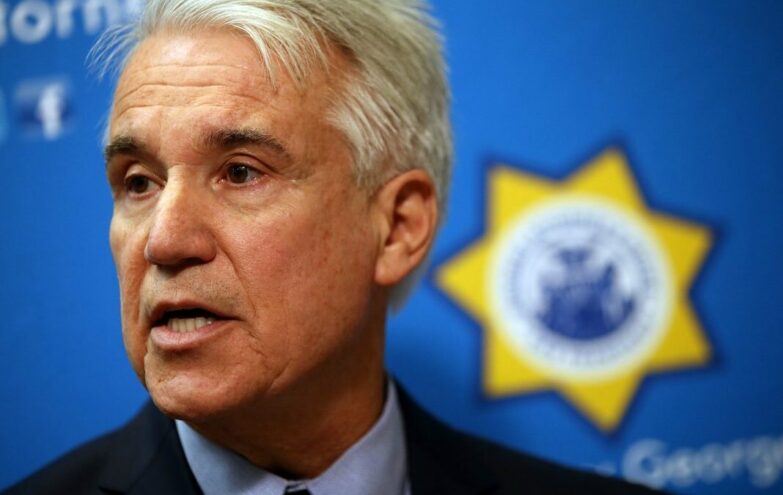 Questions About Crime Ruin Soros-funded Gascón's 1-year Anniversary Party
December 10, 2021
Reporters derailed a 90-minute news conference meant to celebrate Los Angeles County District Attorney George Gascón's first-year anniversary by asking inconvenient questions about rising violent crime.
Gascón, who ran against the first black woman to hold the job, and who received millions of dollars in donations from left-wing billionaire agitator George Soros, has pursued an aggressive, radical agenda of "criminal justice reform" since taking office. But crime has spiked, leaving the city in the throes of what the Los Angeles Times has called a spate of "brutal, brazen" crimes.
Gascón had hoped to celebrate, as he did after 100 days in office, when he celebrated thousands of hours in reduced prison sentences. But as the Times reports, his party was crashed by reporters seeking answers to the public's urgent questions. He spent much of his time sparring with reporters and trying to counter questions levied by those seeking to recall him.
Gascón claimed ludicrously that there is no link between his policies and what he called the inaccurate perception that crime is rising in L.A. County. But murders have skyrocketed in L.A., as have car thefts, and Los Angeles citizens have had enough.