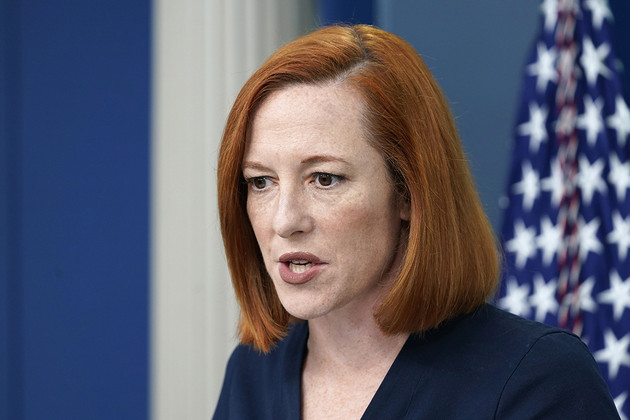 Psaki Slammed For Coercing Tech Co.'s to Censor Conservatives
July 5, 2023
Fox News reports that former White House press propagandist and current MSNBC host Jen Psaki was named several times by a federal judge who is temporarily preventing White House officials from meeting with tech companies about social media censorship.
The injunction said that Psaki "publicly began pushing Facebook and other social-media platforms to censor COVID-19 misinformation" on May 5, 2021.
"At a White House Press Conference, Psaki publicly reminded Facebook and other social-media platforms of the threat of 'legal consequences' if they do not censor misinformation more aggressively," it continued.
The injunction by Louisiana Judge Terry A. Doughty was in response to recent lawsuits from Louisiana and Missouri attorneys general alleging that the White House coerced or "significantly encourage[d]" tech companies to suppress free speech during the COVID-19 pandemic.
The injunction also added that Psaki said "that the White House wanted every social-media platform to do more to call out misinformation and disinformation, and to uplift accurate information," during a press conference in February 2022.
The injunction also states that the government's actions "likely violate the Free Speech Clause" and that the court "is not persuaded by Defendants' arguments."
"If the allegations made by Plaintiffs are true, the present case arguably involves the most massive attack against free speech in United States' history," the injunction said. "In their attempts to suppress alleged disinformation, the Federal Government, and particularly the Defendants named here, are alleged to have blatantly ignored the First Amendment's right to free speech."