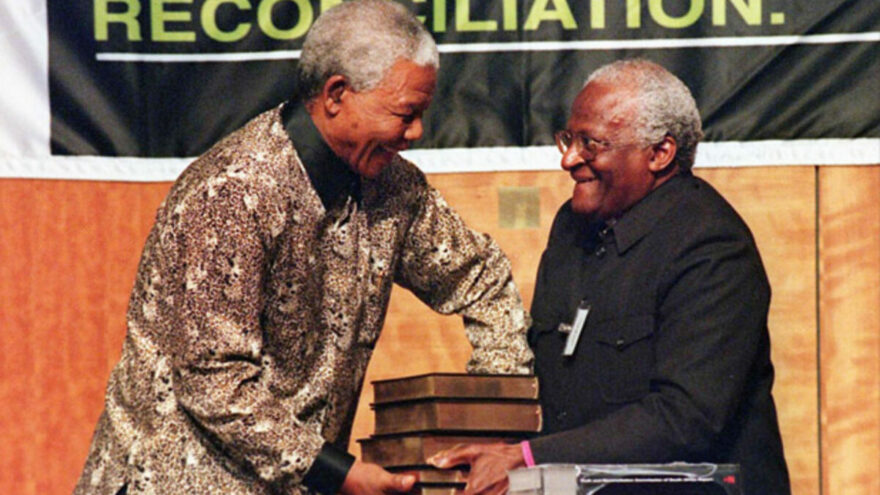 Pro-Palestinian Archbishop Desmond Tutu Dies at 90
December 28, 2021
Archbishop Desmond Tutu, the Nobel Peace Prize recipient and Anglican cleric who helped lead the anti-apartheid movement in South Africa, passed away Sunday in Cape Town at the age of 90.
Tutu's lasting legacy is the principle that oppressed people should equally obey principles of justice and human rights in their struggle. But as Breitbart News noted, it was a principle he abandoned in his later support for the Palestinians against Israel.
Tutu was appointed the first black archbishop of Johannesburg and then of Cape Town in the 1980s, when the anti-apartheid struggle was at is most intense. He became a voice for the movement and a powerful advocate for non-violence as a tactic, though he defended the banned African National Congress' decision to adopt violence once non-violent methods of protest against the regime proved ineffective.
In his Nobel Prize lecture, Tutu declared: "We in the South African Council of Churches have said we are opposed to all forms of violence – that of a repressive and unjust system, and that of those who seek to overthrow that system. However, we have added that we understand those who say they have had to adopt what is a last resort for them."
Tutu later joined radical anti-Israel activists in comparing Israel to "apartheid" South Africa, a false analogy that led to a backlash among Tutu's many Jewish admirers in South Africa and around the world. Critics noted antisemitic themes in his comments on Israel and Jews, such as the argument that Jews had to be judged by a different standard. It was a moral blind spot that damaged Tutu's ambition to encourage peaceful resolutions to conflicts throughout the world.