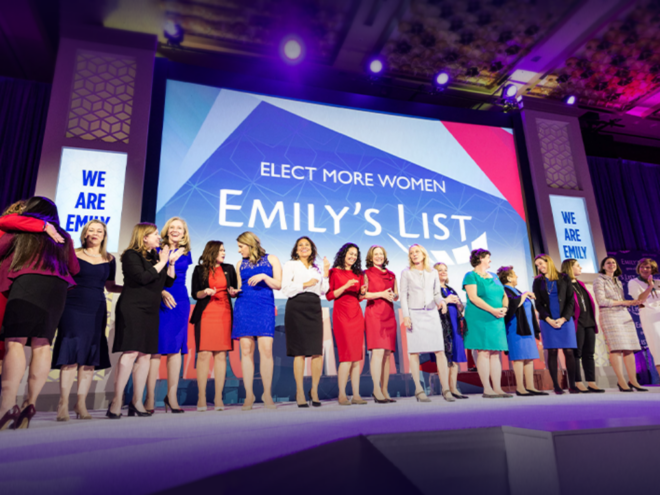 Pro-Abortion PAC to Spend $10M+ to Boost Kamala's Image in 2024
June 13, 2023
One of the nation's largest pro-abortion PACs has plans to spend more than ten million dollars to prop up worthless Vice President Kamala Harris during the 2024 election, according to Breitbart News.
EMILY's List — an organization whose goal is to elect pro-abortion Democrat women to public office — told Politico over the weekend about its plans to promote the epically incompetent VP, whose approval ratings have teetered around the low-40s and mid-30s for much of President Biden's first term.
"Such an investment in support of a sitting vice president is politically unprecedented. And it reflects the lack of broader efforts that have been made to date to help bolster the vice president amid persistently low approval ratings," the report states. "It also underscores the growing recognition that Harris may play an outsized role in what is sure to be a tough election. Republican presidential candidates have made it clear they will be using the specter of a Harris presidency as a way to hurt Joe Biden's chances at reelection, particularly by raising questions about his age and capacity for the job," the report continues.
President of EMILY's List Laphonza Butler told the outlet that the PAC wants to "push back against the massive misinformation and disinformation that's been directed towards her since she's been elected." The PAC previously supported Harris in 2020 after she was announced as Biden's running mate, and Butler also helped guide Harris's failed presidential bid while working for a leading California political consulting firm.
The funding announcement comes after Axios reported in May that Harris was "quietly forming a small, outside group of women allies to help amplify her role as the White House's leading warrior" against Republican-led laws protecting unborn babies from abortion. A Democrat official familiar with the situation told the outlet that 14 women from across the abortion industry and other groups met with Harris, including Butler for EMILY's List, Alexis McGill Johnson of Planned Parenthood, and NARAL's Mini Timmaraju.