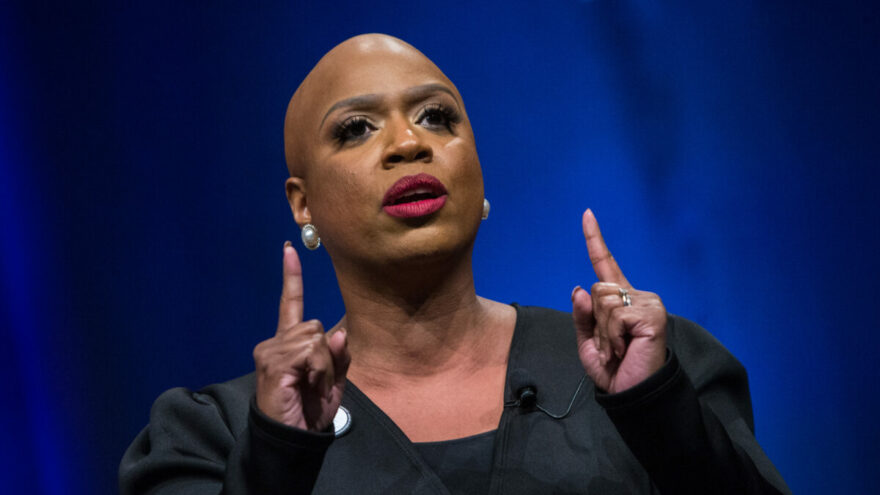 Pressley: Black Staff Cleaning Up After White Supremacists 'a Metaphor for America'
February 8, 2021
Sunday CNN's State of the Union, radical "Squad" Rep. Ayanna Pressley said having a black custodial staff clean up what she called a "mess left by that violent white supremacist mob" on January 6 at the U.S. Capitol was "a metaphor for America."
"Let me say this, for those who continue to feign great surprise about what happened on January 6," said the race-mongering Pressley, "as a black woman, to be barricaded in my office using office furniture and water bottles, on the ground, in the dark, that terror, those moments of terror is familiar in a deep and ancestral way for me."
Oh, please. Nothing is "familiar" in an "ancestral way." She is simply playing an invalid race card.
"I want us to do everything to ensure that a breach like this never occurs at the Capitol. I want us to address the evil and scourge of white supremacy in this nation. This is not only about securing the Capitol to ensure that members and our staffs and custodial staff, and food service are safe in the Capitol. It is that we're safe in America. And one of the images I'm haunted by is the black custodial staff cleaning up the mess left by that violent white supremacist mob. That is a metaphor for America. We have been cleaning up after violent white supremacist mobs for generations, and it must end."
That's rich, considering that Pressley supported the violent rioting, looting, and threatening harassment throughout 2020 by the Marxist revolutionary mobs of Black Lives Matter. By contrast, there are literally no "white supremacist mobs" running rampant in the United States, including the buffoons at the Antifa-instigated break-in on Capitol Hill on January 6.