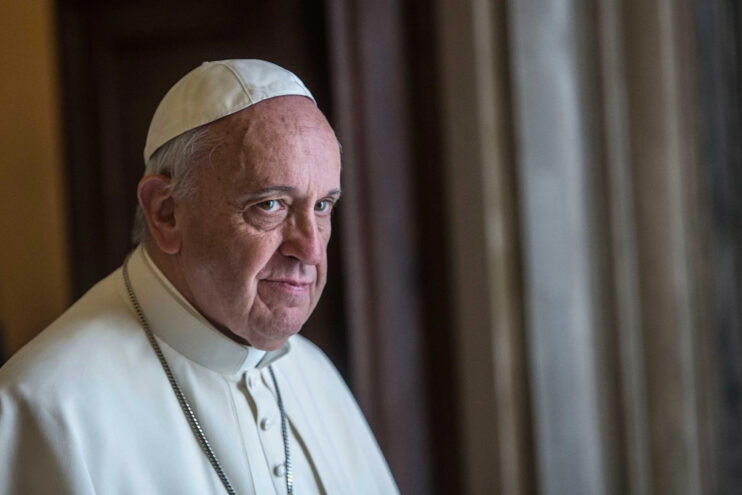 Pope Francis Thanks Notorious LGBT Activist for His 'Ministry'
October 25, 2023
Gender ideologue Pope Francis recently wrote to notorious LGBT activist Stan "JR" Zerkowski to thank him for his "ministry" with gays, the Catholic News Agency reported Wednesday.
In a handwritten missive, the pontiff thanked Zerkowski for his October 10 email explaining his LGBT outreach, saying, "Thank you very much for your ministry. I pray for you, please continue to do so for me. May the Lord bless you and the Madonna watch over you. Fraternally, Francis."
Zerkowski is author of the 2022 book Coming Out and Coming Home: A Gay Catholic Man's Journey from Marginalization to Ministry, with a Few Miracles Along the Way, and caused consternation among the faithful when his ministry posted an image of the Virgin Mary cloaked in a Gay Pride flag, with the caption: "Mother of Pride."
According to Catholic League president Bill Donohue, Zerkowski "is the head of the 'LGBTQ Outreach Community' for the Diocese of Lexington, and the leader of Fortunate Families, another queer dissident outlet."
Dr. Donohue also noted that Zerkowski has been a vocal supporter of the Equality Act, "the most anti-Catholic piece of legislation ever written."
Zerkowski's ministry "Fortunate Families" also advertises for a book insisting that parents are morally obliged to accept the chosen gender of their children regardless of their biological sex.
Further evidence that Francis' top priorities seem to be pushing mass immigration to the West and queering the Catholic Church.