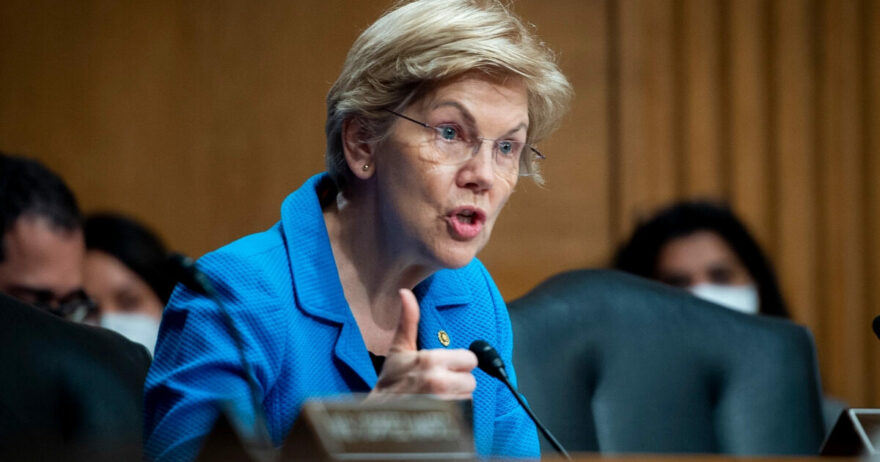 Poll: Vulnerable Warren Trails GOP Rival by Double Digits
May 11, 2023
Former Gov. Charlie Baker (R-MA) holds a double-digit lead over Sen. Elizabeth Warren (D-MA) in a hypothetical U.S. Senate race match-up in Massachusetts, according to a poll conducted by the Fiscal Alliance Foundation.
The poll shows that 49 percent of the likely voter respondents would back Baker if he announced a bid, placing him 15 points ahead of Warren at 34 percent. Moreover, the moderate Republican leads by a wide margin with independents, as Fiscal Alliance Foundation spokesman Paul D. Craney noted in a release associated with the survey:
Senator Warren has significantly higher unfavorable numbers than her fellow Democrats statewide and that seems to be creating an opening for Baker, who always enjoyed large amounts of cross-party appeal. Looking at the cross tabs, Republicans seem to coalesce behind Baker (79%) in a way that Democrats do not around Warren (56%), and Baker leads with independent/unenrolled voters 2-1 at 57-26%.
Warren's favorability rating is 5 points above water, with 49 percent finding her favorable and 44 percent saying she is unfavorable, including 35 percent who find her "very unfavorable." As Craney pointed out, her favorability rating indicates she is far less secure than some of her fellow prominent elected Democrat officials in the Bay State.
While the poll looks promising for Baker, it remains to be seen if he will launch a bid for the seat after becoming the president of the National Collegiate Athletics Association (NCAA) a few months ago.